Article successfully added.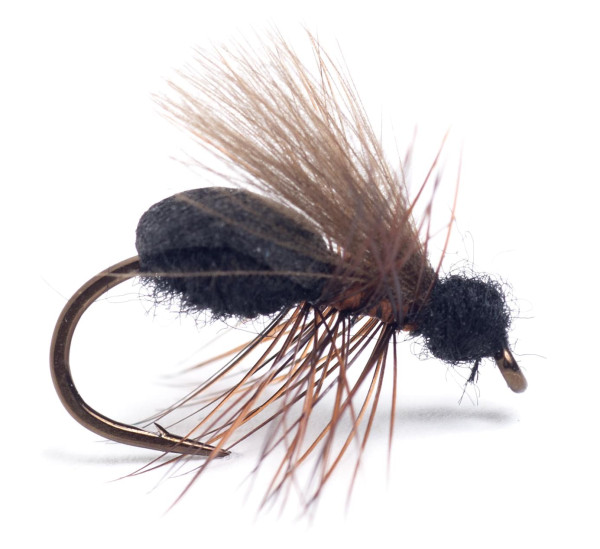 Guideline Trockenfliege - Rufa Flying Ant
Guideline Trockenfliege - Rufa Flying Ant
Die Guideline Trockenfliege - Rufa Flying Ant ist ein tolles Imitat einer fliegenden Ameise, genauer genommen der roten Waldameise (Formica Rufa). Die etwas größeren, schwarz-braunen Fliegen zählen zu den Top-Mustern auf große Fische, denn Ameisen sind jedem Fisch im Fluss oder See bekannt, davon kann man ausgehen. Besonders der frühe Sommer ist eine spannende Zeit für die rote Waldameise, denn dann fangen die riesigen Schwärme an aus ihren Erdburgen zu krabbeln und schwärmen aus. Dabei landen die Ameisen nicht selten auf dem Wasser, das wissen die Forellen.
Die fliegende Ameise wurde für mehr Auftrieb mit einem Foam-Hinterteil gebunden, einer braunen, kleinen Hechel, die die Fliege gut abstützt und einem CDC Flügel. Diese Fliege sollte in keiner Fliegendose fehlen!
Details:
Trockenfliegenimitat einer roten Waldameise
Treibt lange auf der Oberfläche
Foam Body und CDC-Flügel
Hakengröße: #12
About Guideline:
The Scandinavian cult brand Guideline offers almost everything that you need for fly fishing. In addition to modern rods and reels, this impressive selection also includes high-quality wading clothes and all kinds of accessories. In fact, all Guideline products have one thing in common: They combine a practice-oriented design with an outstanding value for money. This applies for all price levels – from entry-level to premium models. Furthermore, Guideline places great emphasis on sustainability, which leads to eco-friendly production methods and an inspiring company philosophy.