Article successfully added.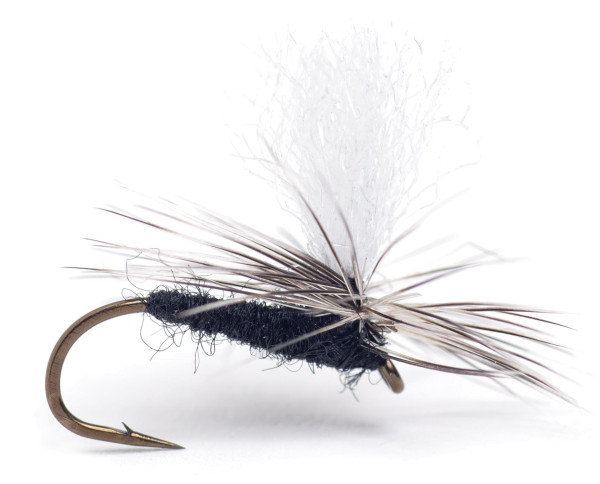 Guideline Dry Fly - Rena Midge
Guideline Dry Fly - Rena Midge
The Rena is a great river that flows leisurely through the country before it flows into the Glomma. The smooth current makes it a great river for dry fly fishing and the density of large grayling is also outstanding.
On the Rena, as on many other rivers, a midge cannot be missing as a pattern, of course. Midges, like the Guideline Rena Midge are often not only the last resort, but actually always a safe choice, because midges are probably the most represented insects on our rivers and of course especially in the Scandinavian countries like in Norway on the Rena. The large number of insects makes it relatively easy to outsmart a fish with this fly, because they show no skepticism towards the insect and simply pick it up as if we were passing by and grabbing the candy bowl.
The Rena Midge floats superbly on the surface, thanks to the rigid hackle tied around the sighting aid. The sight aid in white is highly visible even at long distances and can also be worked with a swimming preparation.

Details:
High rise dry fly
Imitates an adult midge
White sighting aid
About Guideline:
The Scandinavian cult brand Guideline offers almost everything that you need for fly fishing. In addition to modern rods and reels, this impressive selection also includes high-quality wading clothes and all kinds of accessories. In fact, all Guideline products have one thing in common: They combine a practice-oriented design with an outstanding value for money. This applies for all price levels – from entry-level to premium models. Furthermore, Guideline places great emphasis on sustainability, which leads to eco-friendly production methods and an inspiring company philosophy.