Article successfully added.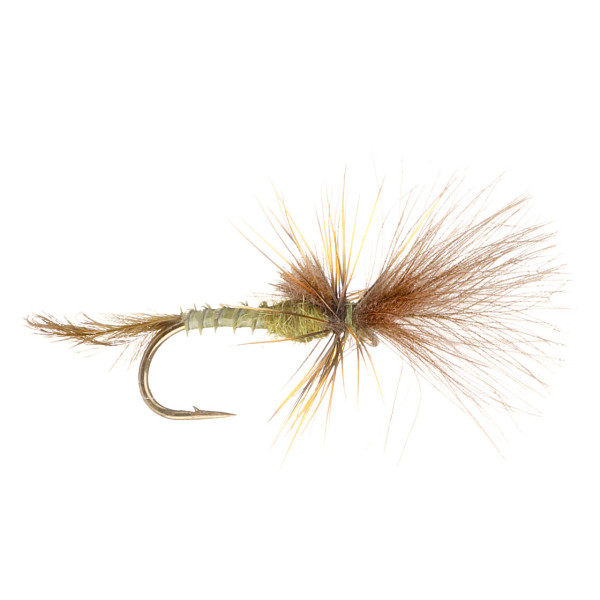 Guideline Dry Fly - Quigley Cripple Baetis
Quantity
Unit price
To

2

€3.39 *
From

3

€2.75 *
From

6

€2.45 *
Prices incl. VAT plus shipping costs
In stock. Delivery time 1 - 3 work days.
Guideline Dry Fly - Quigley Cripple Baetis
High quality fly from Guideline (Norway). Developed by well-known fly-tyers and tied with first-class materials and on reliable quality hooks.
The Quigley Cripple was developed by Bob Quigley in the late 1970's for Northern California's Fall River, a flat and clear river where Trout have plenty of time to study the fly. It's a half-in half in-out imitation of a crippled mayfly dun trapped in the surface, however we also think it's a great emerger pattern. The abdomen has the look of the nymph and the thorax has the colurs and features of a dun. Materials in abdomen soak up water/penetrate the surface so that the fly is floating on the thorax. The colors of the Quigley's match the most popular species of mayflies found in europe.
Hook size: #14
Tip: Add floatant to hackle, thorax and wing. Use CDC Oil in small portions. After a fish wash fly gently, dry with amodou.
About Guideline:
The Scandinavian cult brand Guideline offers almost everything that you need for fly fishing. In addition to modern rods and reels, this impressive selection also includes high-quality wading clothes and all kinds of accessories. In fact, all Guideline products have one thing in common: They combine a practice-oriented design with an outstanding value for money. This applies for all price levels – from entry-level to premium models. Furthermore, Guideline places great emphasis on sustainability, which leads to eco-friendly production methods and an inspiring company philosophy.