Article successfully added.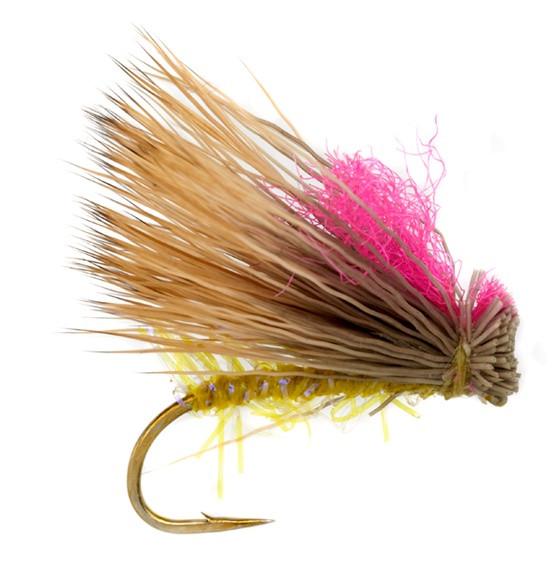 Fulling Mill Dry fly - Ronan's Tussock Cicada
Fulling Mill Dry fly - Ronan's Tussock Cicada
The English manufacturer Fulling Mill is known for modern flies in outstanding quality - designed by well-known fly tyers and tied from the best materials!
The Ronan's Tussock Cicada from Fulling Mill is a highly visible and excellent floating deer hair Caddis with a Hi-Vis Point on the back. Not only is the Caddis pattern extremely catchable and stays on the surface even in fast current, it also holds light nymphs when you want to use the fly as an Indicator. In many rivers fish are already allergic to the highly visible bite indicators, not so with the New Zealand Dropper Rig!
Details:
Highly visible Caddis dry fly
Excellent swimming characteristics
Also holds a light nymph as NZ Dropper
About Fulling Mill:
Established in the early 1930s, the British manufacturer Fulling Mill is known for high-quality flies. In addition to countless modern patterns, this impressive selection also includes many timeless classics. In fact, all of these flies have one thing in common: their outstanding quality. Therefore, they consist of premium hooks and high-quality materials tied in a very durable way. Summarized, Fulling Mill offers the perfect flies for every type of fishing – whether you're fishing a trout stream or a saltwater flat!