Article successfully added.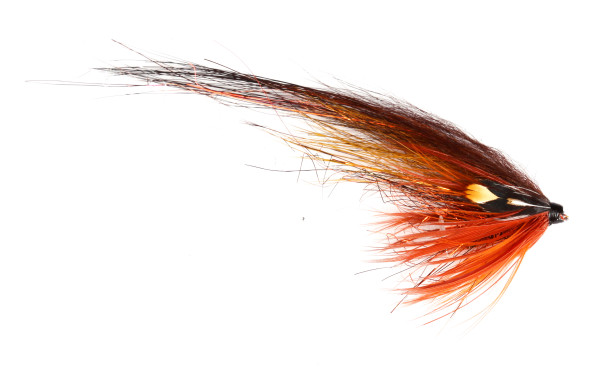 Guideline Tube Fly Hajas Andersson Bridge Pool LT
Guideline Tube Fly Hajas Andersson Bridge Pool LT
For several years now, the flies from Guideline have a fixed regular place in our boxes. This is of course due to the outstanding quality and attention to detail, but much more to their incredible "fishiness". Because all Guideline flies are designed by renowned fly tyers and have proven themselves countless times on the fishing water. This includes, of course, the magnificent salmon and sea trout tubes by Hajas Andersson, who has dedicated himself to salmon fishing since the age of 11.
The Bridge Pool is a variation of the popular "Sierrakorva", a famous fly for spring and high water fishing. Especially at the beginning of the season, when the water is high and cold fishing the Bridge Pool is very popular. But also later in the season, right after lush rain showers, when the river is a bit swollen. The fly fishes best in midwater on a light sinking tip. Bites often come aggressively, especially early in the season.
Details:
Fly length: 9 cm
Tube length: 30 mm (incl. silicone tube)
Weight: 10 mm US tube (0,4 g)
Soft silicone tube
Suitable hooks:

#4-6 treble
#4 double hook
#4 single hook
About Guideline:
The Scandinavian cult brand Guideline offers almost everything that you need for fly fishing. In addition to modern rods and reels, this impressive selection also includes high-quality wading clothes and all kinds of accessories. In fact, all Guideline products have one thing in common: They combine a practice-oriented design with an outstanding value for money. This applies for all price levels – from entry-level to premium models. Furthermore, Guideline places great emphasis on sustainability, which leads to eco-friendly production methods and an inspiring company philosophy.