Article successfully added.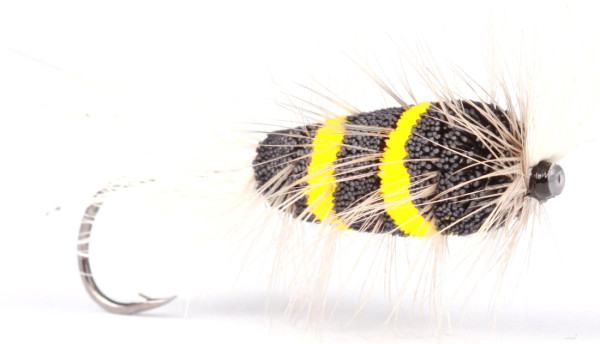 Guideline Tube Fly Bomber Tube bumble bee
Guideline Tube Fly Bomber Tube bumble bee
High quality flies from Guideline (Norway), tied with the best materials and designed by well-known Scandinavian fly tyers.
Salmon on dry fly, nothing is more exciting than catching a salmon or sea trout dry! While skating the bomber fly across the river, you must expect a spectacular hit at any time. Especially in the twilight phase, the furrow on the surface looks irresistible to the salmonids.
The Bomber Tube from Guideline is a high drifting fly pattern tied from deer hair and a fine body hackle.
Hook size
Single hook: 4-6
Double hooks: 6-8
Triplet hooks: 8
About Guideline:
The Scandinavian cult brand Guideline offers almost everything that you need for fly fishing. In addition to modern rods and reels, this impressive selection also includes high-quality wading clothes and all kinds of accessories. In fact, all Guideline products have one thing in common: They combine a practice-oriented design with an outstanding value for money. This applies for all price levels – from entry-level to premium models. Furthermore, Guideline places great emphasis on sustainability, which leads to eco-friendly production methods and an inspiring company philosophy.