Article successfully added.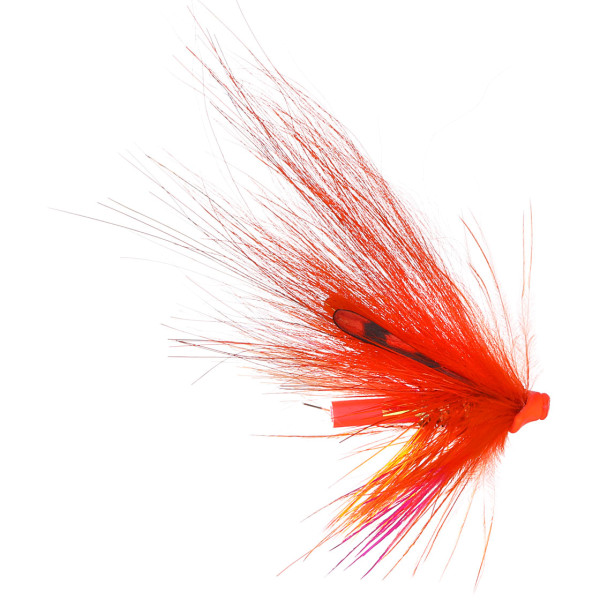 Frödin Flies Tubenfliege Classic Series - Flomflugan
Frödin Flies Tubenfliege Classic Series - Flomflugan
Frödin Flies Tubenfliege Classic Series - Flomflugan
Die Fliegen von Mikael Frödin sind von großer Beliebtheit in der Szene, denn sie werden von einem der größten Lachs-Fanatiker auf diesem Planeten entworfen. Frödin Flies stehen außerdem für sehr hohe Qualität und saubere Verarbeitung.
Zunächst wurde die Farbe Flomflugan ausschließlich bei hohem, trüben Wasser gefischt und das sehr erfolgreich. Mittlerweile werden Muster wie die Flomflugan oder Inflames auch in klaren Flüssen gefischt, am besten, am Anfang der Saison. Die Flomflugan ist vielseitig einsetzbar aber insbesondere bei angestaubtem Wasser ist diese Farbkombination eine gute Wahl.
Die "classic" Mikael Frödin Fliegen sowie auch der Frödin Flies Tubenfliege Classic Series - Flomflugan haben weltweit unzählige Lachse gefangen! Gebunden mit hochwertigen Materialien aus der 'Salar Synthetic Series' (SSS): Frödin FITS M Tubes und Tungsten Turbo Cones, Haare bester Qualität und natürlich SSS Flashs und Dubbings.
Details:
Hochwertige Lachstube aus der Classic-Serie
Gebunden mit hochwertigen Materialien
Für etwas höheres bis stark getrübtem Wasser
FITS Tube und Tungsten Cone
SSS Flash und Dubbing
About Frödin Flies:
The Swedish manufacturer Frödin Flies is known worldwide for innovative salmon flies and tying materials. This brand was founded by Mikael Frödin – one of the most influential salmon anglers of our time, who is constantly pushing forward with his products and ideas. In addition to an extensive range of accessories, Frödin Flies also offers you the perfect rods and reels for salmon fishing. Without a doubt, they will easily please the most demanding salmon anglers due to their fantastic design and outstanding quality. Last but not least, according to the slogan "Fight for the Wild Salmon" the Frödin Flies team is constantly fighting for the protection of our wild salmon stocks.