Article successfully added.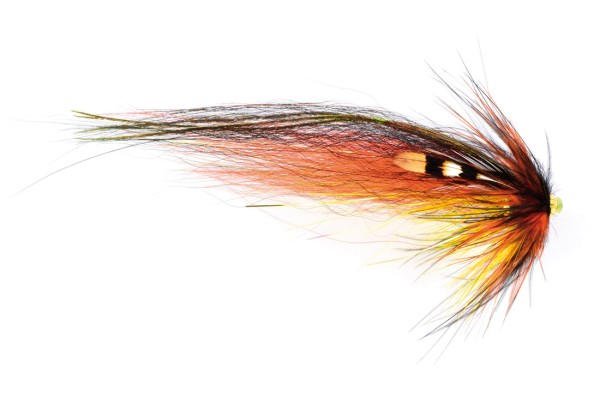 Frödin Flies Tube Fly TTT Nobody Series – Willie Gun
Frödin Flies Tube Fly TTT Nobody Series – Willie Gun
As a matter of fact, the flies of the Scandinavian fly tying master Mikael Frödin are extremely successful and popular. Without a doubt, the TTT Nobody Series will lead to some long-lasting smiles on the faces of many salmon anglers. These flies are tied on F.I.T.S. Tungsten Turbo Tubes, which provides them with appropriate weight and perfect swimming abilities for effective fishing. The sophisticated design of these tubes opens up the wing and creates a broad, tempting profile. In fact, this series is fished with loose hanging hooks – an established and reliable method. The TTT Nobody Series: perfectly tied salmon tube flies for ambitious fly fishermen and salmon!
Whenever the river looks like the content of a whiskey bottle it's time for a Willie Gun! Therefore, it's hardly surprising that this colour combination is extremely effective in Scotland and Scandinavia. If you want to fish tea coloured water you should always have a bunch of these beauties close at hand!