Article successfully added.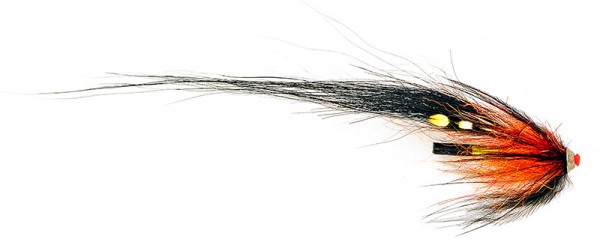 Frödin Flies Tube Fly Samurai Series - Orange
Frödin Flies Tube Fly Samurai Series - Orange
Traditional tube fly - developed by Mikael Frödin, tied with high quality materials from the 'Salar Synthetic Series' (SSS).
Slightly tinted water, some good clouds and salmon which have been in the river for some time already - Orange Samurai fished fast!
As a matter of fact, the flies of the Scandinavian fly tying master Mikael Frödin are extremely successful and popular. The Samurai Series is responsible for countless long-lasting smiles on the faces of many salmon anglers. In fact, an extremely long, slim wing and a drop shaped body make these flies super effective. Without a doubt, these are perfectly tied salmon tube flies for ambitious fly fishermen and salmon. Only one additional thing needs to be mentioned: You should definitely fish them fast and make sure to hold your rod tight!