Article successfully added.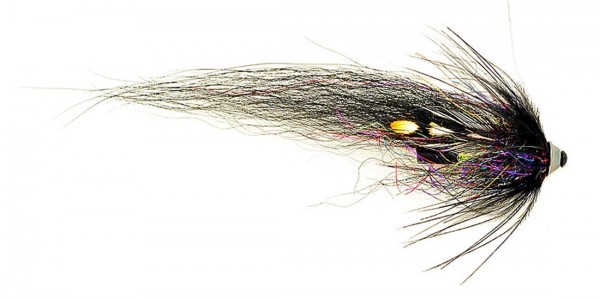 Frödin Flies Tube Fly Samurai Series - Black
Frödin Flies Tube Fly Samurai Series - Black
Well prooven samurai flies by Mikael Frödin! This pattern has specially been developed to fish in the evening or during the night. If fish don't care - this pattern will change their mind! Worth a try in the daytime too.
As a matter of fact, the flies of the Scandinavian fly tying master Mikael Frödin are extremely successful and popular. The Samurai Series is responsible for countless long-lasting smiles on the faces of many salmon anglers. In fact, an extremely long, slim wing and a drop shaped body make these flies super effective. Without a doubt, these are perfectly tied salmon tube flies for ambitious fly fishermen and salmon. Only one additional thing needs to be mentioned: You should definitely fish them fast and make sure to hold your rod tight!