Article successfully added.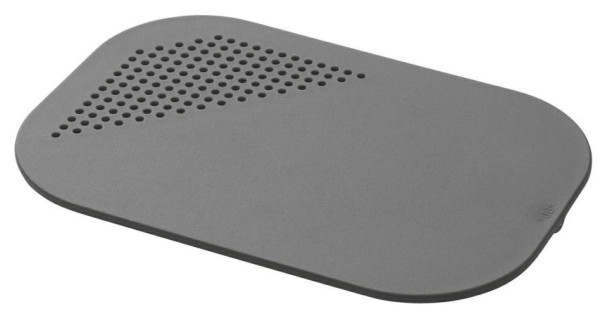 Wildo Cutting Board dark grey
Wildo Cutting Board dark grey
Wildo from Sweden specialises in the production of functional outdoor tableware and practical accessories for unforgettable camping experiences in the wilderness. Driven by the conviction that all people have a right to more nature. To deep forests, high mountains and open waters. Simply more outdoors! Wildo products have been tried and tested in Swedish conditions for more than 35 years and are made to be trusted. Everywhere and all the time! Wildo products are manufactured in Borås/Sweden with high demands on quality and material as well as with great respect for the resources of the environment.


The Wildo Cutting Board is a stable and tough cutting board for your outdoor kitchen when hiking or camping. The robust board can not only be used for cutting vegetables, fish or meat, but also serves as a draining sieve thanks to the holes. It is easy to clean and can be stowed in any backpack. Made of durable plastic, this chopping board is a long-lasting companion for all your adventures in nature!
Details:
Sturdy chopping board
With drain holes
Easy to wash
Material: Plastic
Colour: Dark Grey
Made in Sweden

Outdoor products free from BPA

All Wildo products are made in Sweden and free from bisphenol A (BPA). This means that no plasticisers can get into food and drinks when stored in plastic bottles and boxes.