Article successfully added.

Skotti Grill
Skotti Grill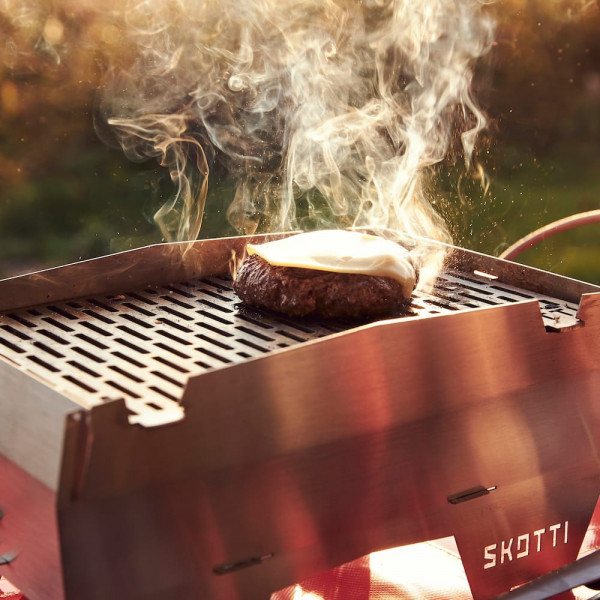 Skotti Grill
Skotti Grill
Skotti Grill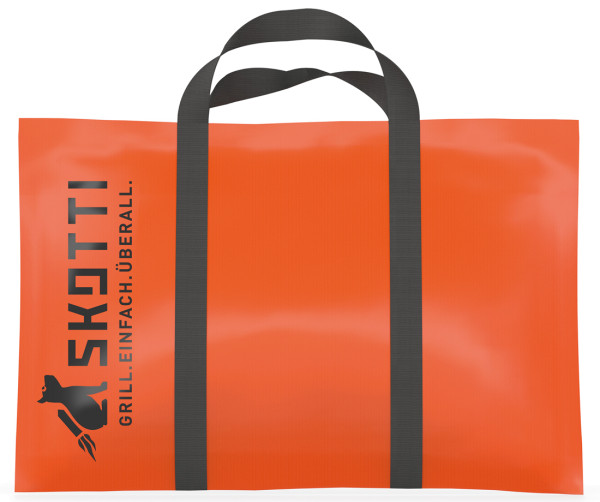 Skotti Grill
Skotti Grill
Skotti Grill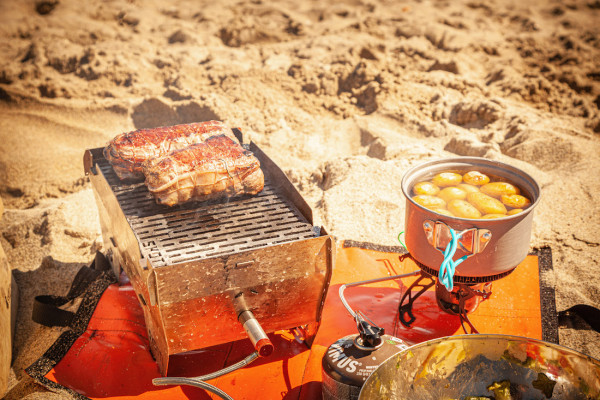 Skotti Grill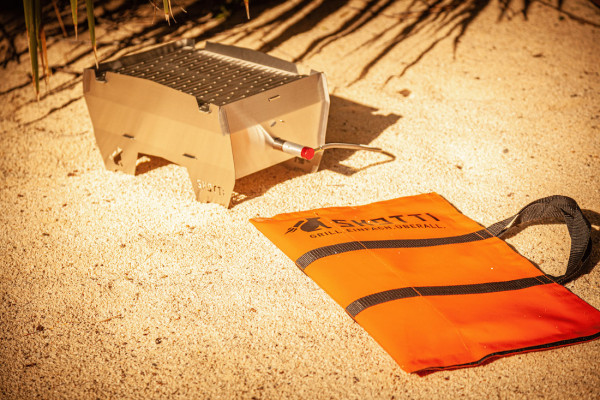 Skotti Grill
Skotti Grill
Skotti Grill
Skotti is your mobile gas barbecue - Made in Germany. The world's first plug-in gas barbecue. Mobile, small and hot! Winner of the renowned 'reddot award' 2019, the handy Skotti Grill accompanies you on all your forays through nature - whether fishing, hiking or camping.

The Skotti Grill is light and handy. It weighs just 3.3 kg and fits in a backpack or in any camper van to save space. As flat as a notebook, it is an ideal outdoor grill for nature lovers. Its practical transport bag is also a clever base - when you grill on a table or a sensitive surface. Although the Skotti Grill is small, it has the power of a big one. In only 2 minutes it is ready to go. An infinitely variable control allows you to use this grill for steaks as well as for burgers, fish or vegetables. There are no limits here!

Whatever you put on the grill: you can grill with a clear conscience with the Skotti. Because Skotti is made of durable stainless steel, works with gas and leaves no trace in nature. Alternatively, you can also use the Skotti grill with coal or wood. For this, the combustion tube and radiant plate are omitted during the quick and easy assembly.

We have tested the Skotti Grill extensively over several months while salmon fishing, pike fishing, sea trout fishing and trout fishing and are completely thrilled with the functionality, quality and above all the grilling experience. It has never been so easy to barbecue on the water. The individual parts made of stainless steel are quickly cleaned with a little water and thanks to the practical transport size and low weight, the Skotti Grill is now a permanent companion for us on all fishing trips.

Details:


Mobile gas barbecue
Easy to carry and packed small
Safe and quick to set up
Fully-fledged gas barbecue with 2.5 KW output
Transport in handy, stable bag made of water-repellent tarpaulin
Bag can be used as a base
Durable and high-quality workmanship
Weight: 3.3 kg
Material: High-quality stainless steel
Fits in backpacks with at least 25L capacity

Note: Gas cartridge not included. For use we recommend the Skotti barbecue gas. For outdoor temperatures below 15°C, we recommend winter gas.