Article successfully added.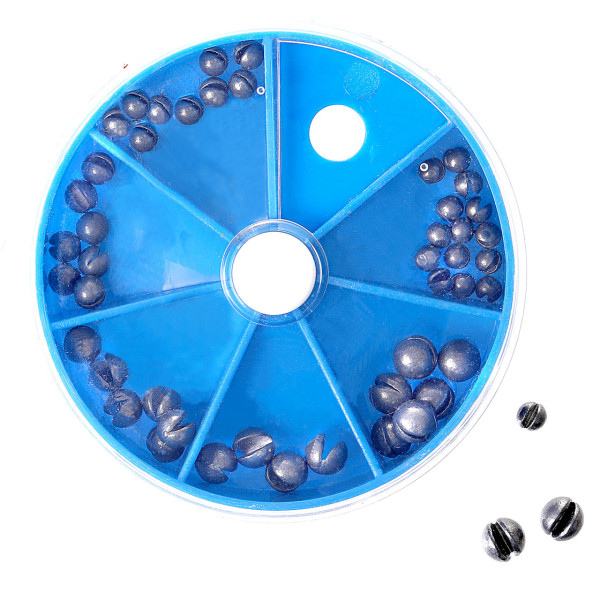 Kinetic Split Shot Lead Sinkers Assortment
Kinetic Split Shot Lead Sinkers Assortment
When fishing deep pools and fast currents, the weight of your fly might not be enough to reach the ideal depth. In situations like this, an assortment of split shots such as the Kinetic Split Shot Set will come in handy. It includes an extensive selection of different sizes, and therefore you will always have the right weight close at hand.
In short: This assortment allows you to send your flies directly into the "danger zone". Without a doubt, this will make your fishing more effective in many situations!
Details:
Convenient assortment of split shots with different weights in a compact box
Enables uncomplicated weighting of nymphs and streamers
Includes the following weights: 0,25 g, 0,35 g, 0,5 g, 0,7 g, 1 g, and 1,2 g
About Kinetic:
Kinetic stands for quality products at a fair price and this already for over 20 years. The Danish manufacturer offers a very wide range of products for spin fishing. From clothing, lures, leaders, landing nets, tools and even smoking flour - all with the focus to offer you the best possible without being unnecessarily expensive. A recipe for success that works and convinces many anglers worldwide.