Article successfully added.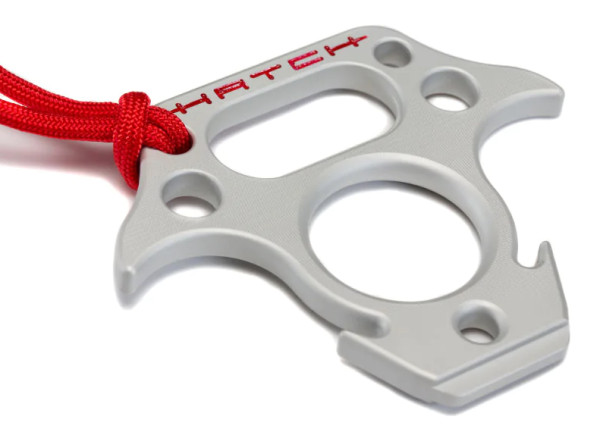 Hatch Knot Tension Tool red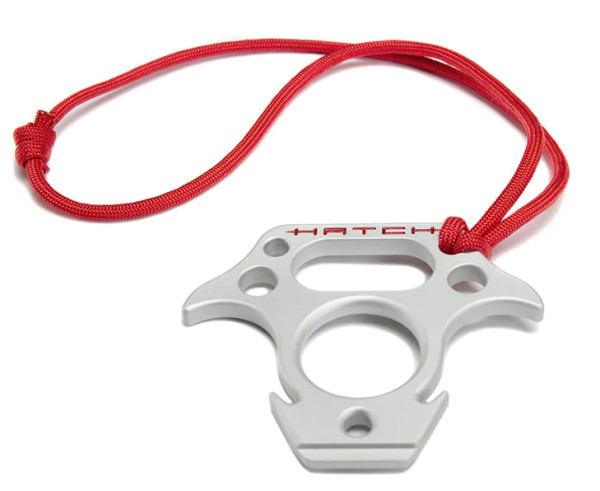 Hatch Knot Tension Tool red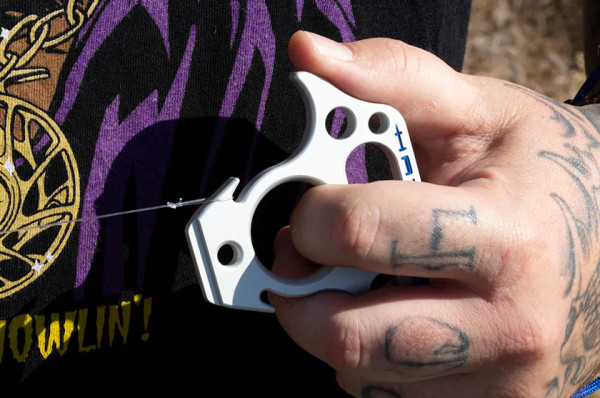 Hatch Knot Tension Tool red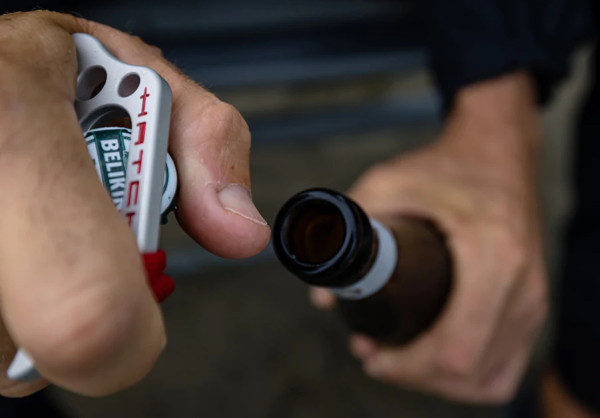 Hatch Knot Tension Tool red
Hatch Knot Tension Tool red
The Hatch Knot Tension Tool is a real all-round talent with a great design. Especially when processing fluorocarbon or nylon in strong diameters or Titian, where a lot of traction must be applied, it is an enormous help when knotting and protects the water-stressed and softened fingers. On the other hand, it holds pointed, large hooks securely in position and prevents the hook from slipping under tension, so that, for example, a perfect Rapalla knot can be achieved even with thick tippet thicknesses. In addition, the multi-tools also serves to open crown corks, gas bottles and much more.
The Hatch Knot Tension Tool comes with a handy and sturdy safety strap for attaching to a backpack, waist bag or belt. The multi-tool is made in the USA from high-quality, lightweight and corrosion-free 6061 aluminum. As an eye-catcher, the Knot Tensoin Tool also receives the hand-painted, colored Hatch lettering.
Details:
High-quality multifunctional tool from Hatch Outdoors
Makes tightening of lines like fluocarbon, nylon and titanium easier
Allows perfect knots even with thick tippet or leaders
Holds large hooks securely
Also suitable for opening bottles
Made of lightweight 6061 aluminum
Made in USA
About Hatch:
Hatch Outdoors was founded in 2003 with the intention of developing a fly reel that would raise the bar for all manufacturers. Over the years, Hatch has pushed the boundaries of innovation with the development of award-winning products such as the Hatch reels, as well as the famous Nomad tongs, and continues to push boundaries today. Hatch Outdoors is a family-owned and operated company that uses only the highest quality materials and state-of-the-art machining techniques in the production of its iconic fly fishing reels. Impressive and well-known is certainly the reel foot made from one piece, which made so some fly fishermen Hatch Finatic.