Article successfully added.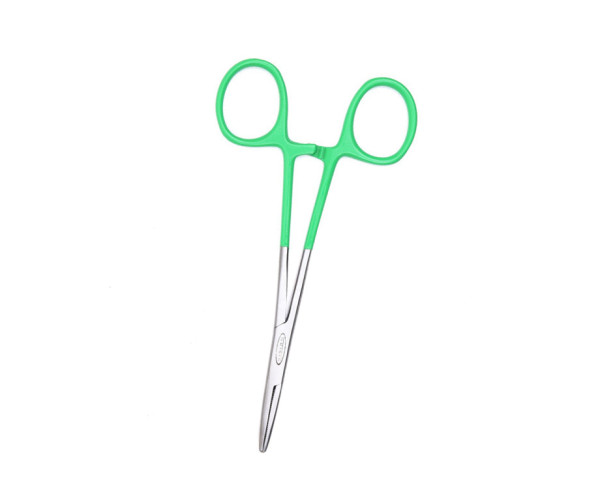 Vision Curved Micro Forceps Pliers
Vision Curved Micro Forceps Pliers
The practical Micro Curved release pliers from Vision is the finest pliers from the series and the ideal tool for the finest work on the water: Removing deep-seated hooks, pinching small split shots or fine barbs, tightening knots or the like. The fine, curved tip makes unhooking deeply hooked fish much easier and thus promotes gentle handling. The inside of the jaws are slightly grooved to give you a better grip when stronger twist and pulling force is needed. The quality of these release pliers is phenomenal. Stainless, precise and smooth! With light pressure, the locking function of the pliers can be opened and closed, so you can attach them to almost any material such as textile loops, tool bars, vests and more and always have them quickly at hand.
Details:
Curved release pliers for the finest work
Stainless surgical steel
Extra small for fine work
Grooved jaws for perfect grip
Practical locking function
Color: Green
Size: 13 cm (5.1")