Article successfully added.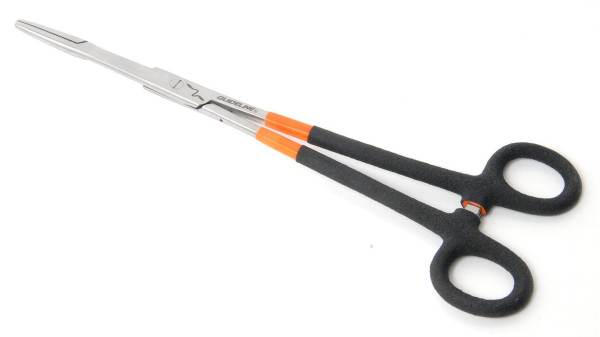 Guideline Pike Forceps
Guideline Pike Forceps
When fishing for pike fish happen to inhale streamers completely. Guarded by 700 razor sharp teeth the pattern is then sitting deeply in the pike's throat. To get the hook out quick and cleanly to assure a safe release it's important to have the right tool at hand. Otherwise a pike trip can end with some bloody fingers.
With a length of 25,5 cm and a comfortable plastic coated grip Guideline Pike Forceps are entirely up to the task. The jaws close tightly enabling you to crimp down hook barbs and besides the forceps features an integrated scissor, for leader works, and a spike to open up clogged hook eyes.
Details:
Forceps for pike and predator fishing
Length: 25,5 cm
Integrated scissor for leader works
Integrated thorn to open clogged hook eyes
PVC coated grip
Serrated jaws for good grip
About Guideline:
The Scandinavian cult brand Guideline offers almost everything that you need for fly fishing. In addition to modern rods and reels, this impressive selection also includes high-quality wading clothes and all kinds of accessories. In fact, all Guideline products have one thing in common: They combine a practice-oriented design with an outstanding value for money. This applies for all price levels – from entry-level to premium models. Furthermore, Guideline places great emphasis on sustainability, which leads to eco-friendly production methods and an inspiring company philosophy.