Article successfully added.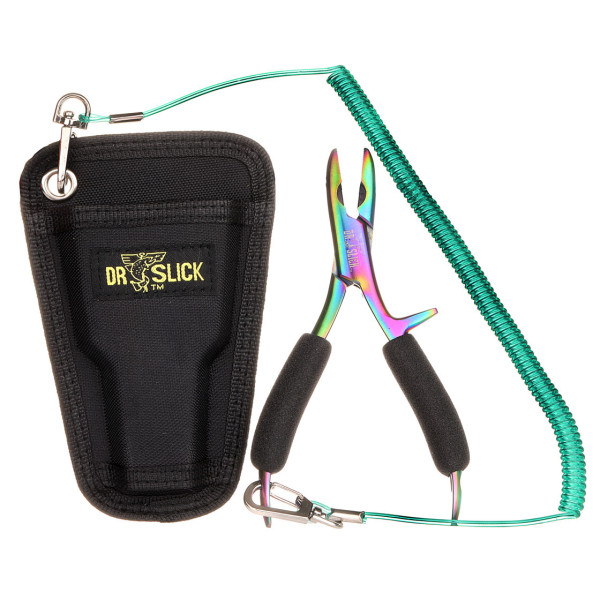 Dr. Slick Bullet Head Plier Side Cutter Prism Finish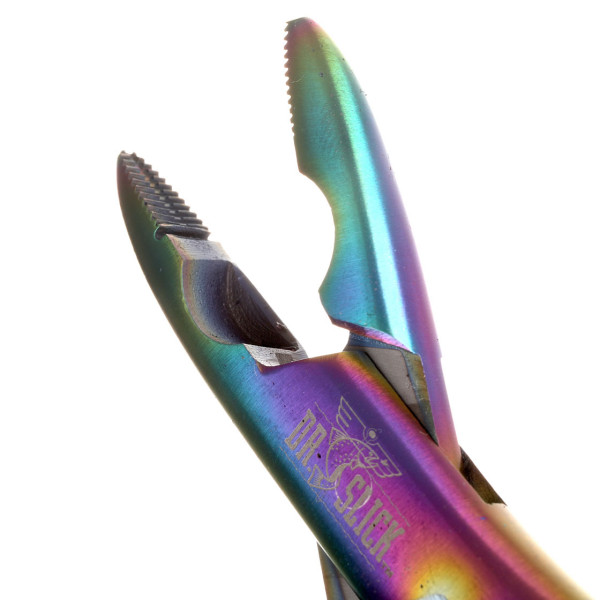 Dr. Slick Bullet Head Plier Side Cutter Prism Finish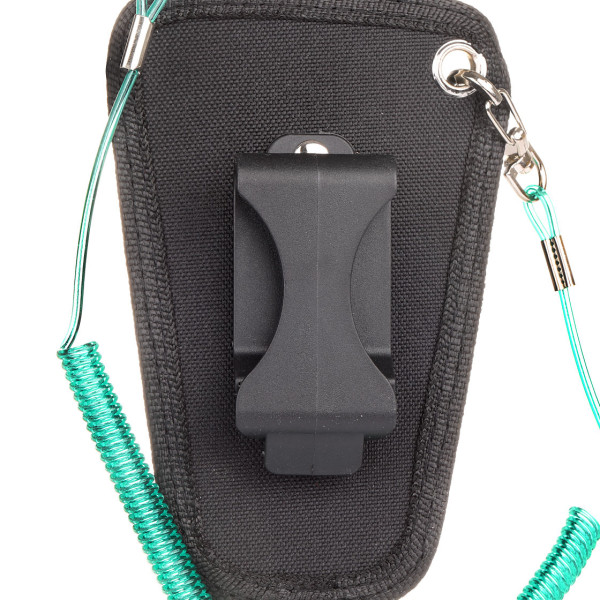 Dr. Slick Bullet Head Plier Side Cutter Prism Finish
Dr. Slick Bullet Head Plier Side Cutter Prism Finish
Without a pair of pliers, with which a fly can be released from the fish much faster and more gently, you should not go to the water. Especially when fishing for predatory fish, the pliers belong to a must-have tool!
The Dr. Slick Bullet Head Plier Side Cutter pliers is a compact, powerful pliers with which you can grip properly. The handles of the Bullet are sturdy and covered with a rubber, so that even in bad, wet conditions can be applied neat pressure. The jaws of the pliers are coarsely serrated, so even larger hook diameters are held securely and can be removed from the sometimes hard mouths courageously. At the end of the serrated jaws is a deep guide, with this really thick hooks can be held or you can use this guide to put the shank of a fly inside and pull the knot properly tight - well thought out! And the ends of the knot can be cut directly behind the jaws with the side cutter. The cutting edges of the cutter are so sturdy and sharp that even thick hardmono can be cut through with ease.
The high-quality pliers are also supplied in a holster, which can be optimally attached to a wading belt or bag, backpack. Further safety is provided by the bungee cord, which is connected to the holster and pliers. Whether wade fishing, on the belly boat or in rough terrain, the pliers will not get lost so quickly.
Prism Finish: The colorful finish of the pliers is a Titanium Nitride finish, which not only enhances the look of the pliers, but also hardens the surface and provides better corrosion resistance.


Details:
High quality, compact and most importantly sturdy pliers
Serrated jaws for good grip even with large hooks
Side cutter function behind the jaws
Guide for the hook shank to tighten the knot
Rubberized handles for best grip
Safety strap and holster
Dr.Slick sticker included
Length: 14 cm
About Dr. Slick:
In 1989 DR. SLICK COMPANY was founded by a surgeon with the sole purpose of developing the highest quality fishing and fly tying tools. The precision tools go through a 6-step inspection process during manufacturing to ensure that each tool has a high standard of quality that is second to none. To this day, Dr. Slick's tying tools are designed by anglers for anglers and always inspire with innovative, flawless accessories for the tying table.