Article successfully added.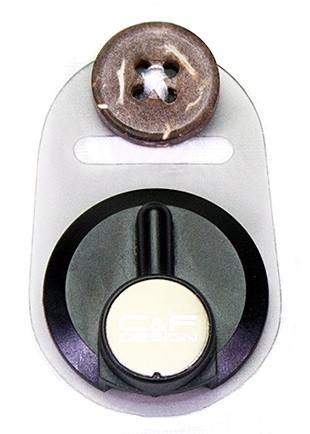 Delivered without button. The cutter attaches to the button of your shirt or jacket.
C&F Design CFA-183/LCB Line Cutter Button
Copied at least a thousand times, but the quality has never been reached – The accessories of the Japanese premium manufacturer C&F Design are well thought out, perfectly processed and proven in practice!
The Line Cutter Button is an extremely useful accessory for cutting tippet material and other kinds of lines. A very sharp blade is placed behind the stylish C&F logo, which will even cut braided lines. In summary: This is a small but very useful tool that will make everyday fly fishing tasks much easier.
Details:
Handy line cutter
Mounted over your shirt button using the plastic slit base
Cuts even gel spun backing and other braided lines perfectly
Colour: black / silver