Article successfully added.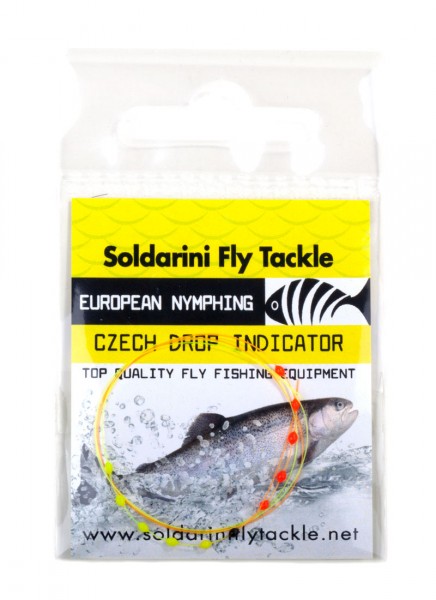 Soldarini Fly Tackle Czech 10 Drop Indicator Sighter
Soldarini Fly Tackle Czech 10 Drop Indicator Sighter
Tightline nymphing techniques (e.g. 'French Nymphing' or more generalized 'Euro Nymphing') don't require traditional strike indicators swimming on the surface. Otherwise, the nymph close to the bottom would be dragged and accelerated unnaturally. Instead, a 'sighter' is put in-between leader and tippet. Neither this sighter is able to carry the nymph through the drift in a specific depth nor does it indicate the take in the first place. In tight-line nymphing takes are felt, due to special rigs, leaders and sensitive rods (class #2 - #4).
This Czech Drop Indicator by Soldarini Fly Tackle is used to follow the leader and the drift better. The two-tone monofil is highly visible, whatever the color of the background might be. Ten drops enhance the visibility even more. Between Tippet and sighter, you can use a tippet ring or a perfection loop on the end of the fluo colored nylon.
The diameter of 0.20mm is perfect to combine the Czech Drop Indicator with Soldarini's nymph leaders or a self-made leader built with Soldarini's leader material. The tippet should be between 0.18 mm and 0.10mm depending on water speed and target fish.
A typical tight-line nymphing rig looks like: Euro Nymph leader (at least 10ft.) + Czech Drop Indicator + 150cm up to 200cm tippet.
If you want to build your own sighter you can use Soldarini's Two-Tone Indicator Line instead.
Details:
Two-tone nylon indicator line
10 drops for improved visibility
Fluo Color
Diameter: 0.20 mm
Content: 1 pcs/pack