Article successfully added.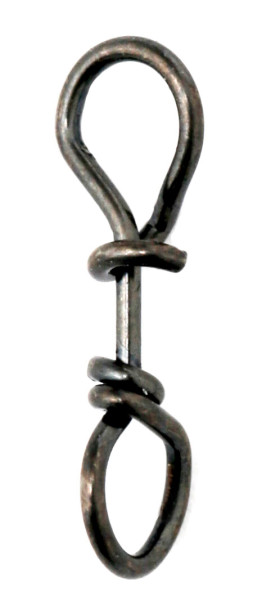 Partridge PELC E-Z Lock Clips
Partridge PELC E-Z Lock Clips
The Partridge PELC E-Z Lock Clips are extremely useful fly snaps for streamers. They allow fly changes within seconds – without having to tie new knots each and every time. This will save precious time in hectic situations. Further, they also increase the lifespan of your leaders since they won't get shorter when changing flies. And similar to a rapala knot, they also allow your flies to move very temptingly under water.
In short: The reliable PELC E-Z Lock Clips make fly changes much quicker and easier – especially with cold, numb fingers!
Details:
Very reliable fly snaps for streamers
For quick and uncomplicated fly changes
Multi twist design for added security
Colour: black nickel
Amount: 10 pieces per pack
| Type | Size | Strength |
| --- | --- | --- |
| 0 | 10 mm | 15 lb (6,80 kg) |
| 1 | 14 mm | 30 lb (13,60 kg) |
| 2 | 19 mm | 60 lb (27,20 kg) |
About Partridge:
The English manufacturer Partridge of Redditch is known for extremely reliable high-quality hooks and accessories. In fact, this very impressive company history already began in 1836. In all of these years, one thing still hasn't changed: These hooks constantly set new standards, and therefore they will easily please the most demanding fly fishermen and fly tyers. In addition to countless modern models, this impressive selection also includes many classic hook shapes. Summarized, these trustworthy hooks are always a great choice – because you simply should not lose the fish of a lifetime due to a weak hook!