Article successfully added.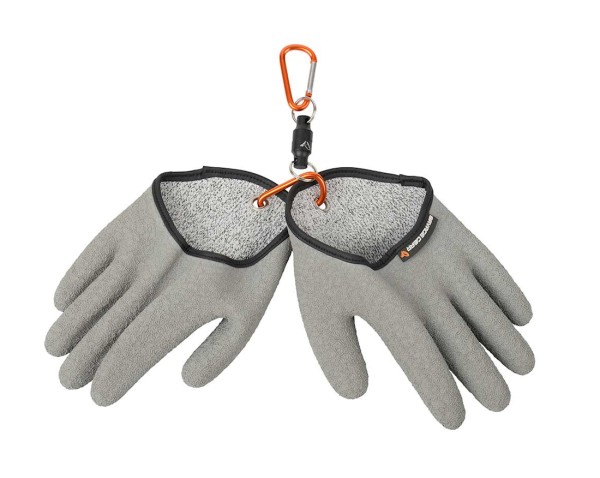 grey (M, L)
Savage Gear Aqua Guard Glove
The ultimate protecting gloves keeping you from getting hurt by sharp teeth and fish scales. Savage Gear's Aqua Guard Gloves are a must-have for any predator fanatic - whether freshwater or saltwater. The soft but tough fabric offers great comfort and protects your fingers from Pike, Barracuda, Triggerfish, GT and others. Due to an ultra strong magnet and two carabiners these gloves can be attached nearly anywhere and are at hand fast when needed. Due to a latex lamination they offer best grip!
Note: #XL will be delivered in black

Details:
Soft yet highly resistant synthetic fabric (60% polyester, 30% nylon, 10% elasthan)
Latex lamination for best grip
Saltwater resistant O-rings
Comes with one magnet (3kg) and 2 carabiners