Article successfully added.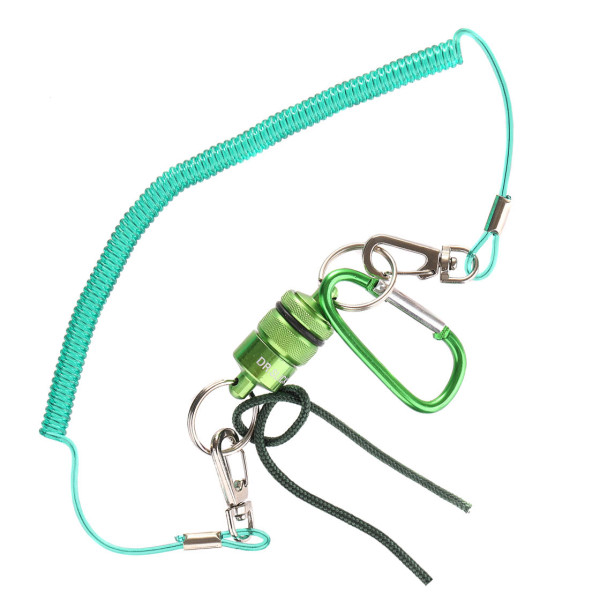 Dr. Slick Magnetic Net Keeper green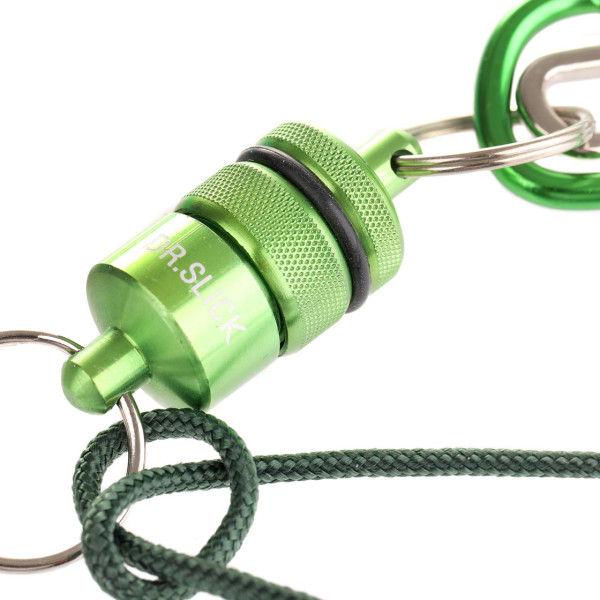 Dr. Slick Magnetic Net Keeper green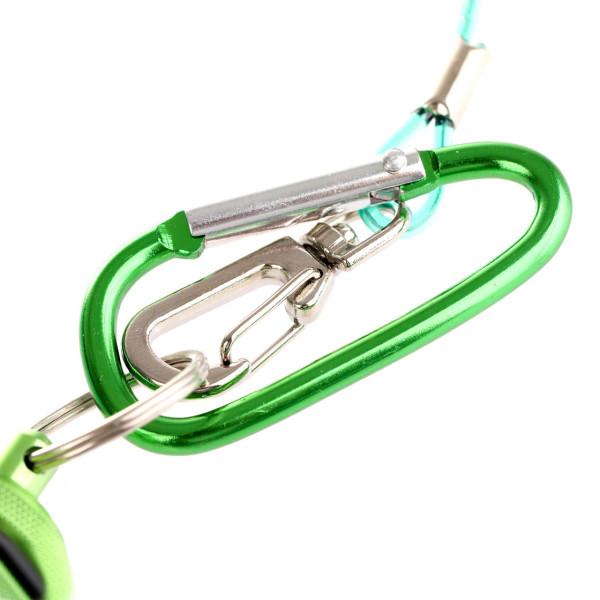 Dr. Slick Magnetic Net Keeper green
Dr. Slick Magnetic Net Keeper green
This great landing net magnet is not only suitable for attaching the net to the backpack or clothing such as on the popular D-ring of many wading jackets, the Dr. Slick Magnetic Net Keeper has to the a security band, which ensures that the landing net always remains near you, even if the magnet is not clicked. Especially in fast streams or rivers a safety strap can be a great help!

The fish in the drill gives again properly gas, while you have the landing net already in the hand and suddenly you have to let go of it again. If you are now standing in the fast current, you can choose whether to run after the fish or the net. In these moments, a small safety strap is worth its weight in gold, because it keeps the landing net close at all times, whether in the current in the river or in the waves at the sea. If the landing net is not needed, the two strong magnets hold it on the body or backpack, just where it does not disturb during fishing, but is always handy.

The magnet with safety tape is also suitable for attaching pliers, we often do this when fishing for pike, when pliers are a must, but you often need two hands to hold the fish. Simply attach the pliers with a Dr. Slick Magnetic Net Keeper and after releasing the fly just let go. After releasing the fish, everything is then safely stowed away again.

Details:
Strong safety magnet for attaching a landing net
Long safety strap as a safeguard
Also suitable for pliers and other tools
Anodized surface
About Dr. Slick:
In 1989 DR. SLICK COMPANY was founded by a surgeon with the sole purpose of developing the highest quality fishing and fly tying tools. The precision tools go through a 6-step inspection process during manufacturing to ensure that each tool has a high standard of quality that is second to none. To this day, Dr. Slick's tying tools are designed by anglers for anglers and always inspire with innovative, flawless accessories for the tying table.