Article successfully added.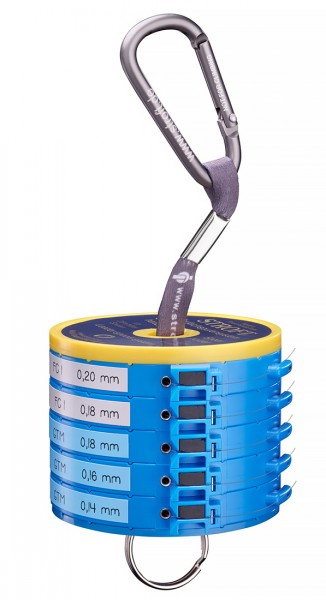 Stroft Leader Spools System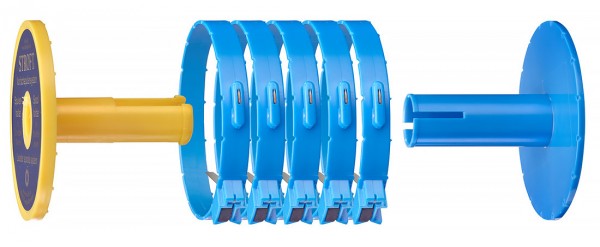 Stroft Leader Spools System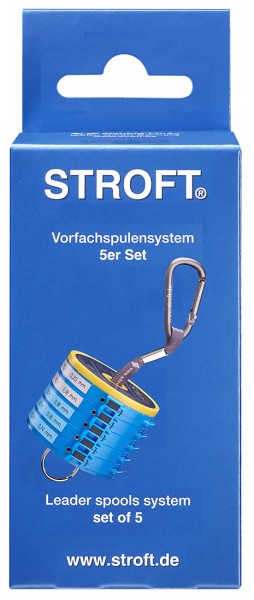 Stroft Leader Spools System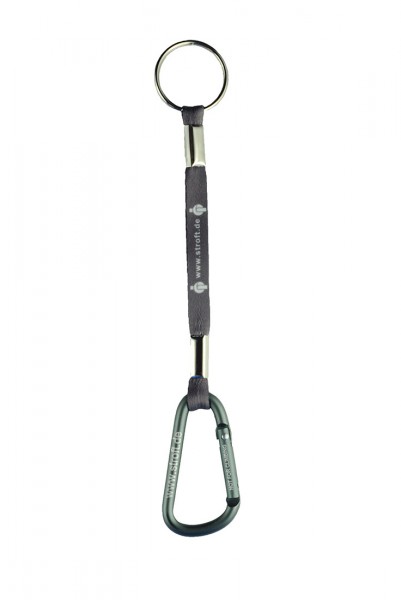 Short-Strap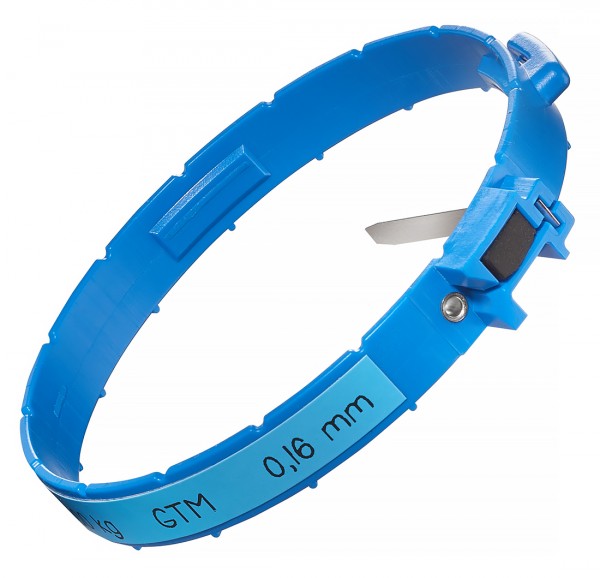 Cutter-Ring

Cutter Detail
Stroft Leader Spools System
Sorted, labeled, and a blade to cut – the Stroft Leader Spool System cleans up your tippet mess with ease! The Stroft Leader Spool System comes in two options: a 3-spool and 5-spool tippet holder, both including a small lanyard and clip to attach the whole system to your vest or bag.
The new version has been improved in many ways: a foam anti-slip mechanism prevents the tippet from unwanted spooling inside the cutter-ring. In addition to that, the yellow ring was replaced by a spring attached to the cutter ring. Thanks to the positioning cones your spools will stay in a fixed and organized position.
To install, first mount the cutter rings to your Stroft tippet spools. The cutter blades are sharp and strong, capable of cutting 0.40mm line without problems! Then, slide the tippet spools onto the blue spool holder and set the position of each spool. Finally, the yellow counter piece slides on and clicks into the blue piece, keeping everything together. Free from all sun and UV exposure, your tippets will last longer than ever before - and prevent you from breaking off on the fish of a trip...or maybe a lifetime!
Included labels in different colors will help you mark each cutter ring with the tippet behind it, so you won't have to search for the right tippet and your fly will hit the water that much faster!
Included in delivery:
Set of 3
Set of 5
1x spool holder for 3 spools
1x spool holder for 5 spools
3 x cutter ring + locking ring
5 x cutter ring + locking ring
15 labels
25 labels
1x short-strap

Please note: this leader spool system only works with 25m/50m Stroft spools or spools with same dimensions. Tippet spools not included.
About Stroft:
Established more than 45 years ago, the German manufacturer Stroft is known for high-quality fishing lines – made in Germany! This impressive selection includes the perfect leader material for all kinds of fly fishing and spin fishing techniques – whether mono, fluorocarbon or titan. In addition, Stroft also offers premium braided lines and running lines. In fact, all of these lines have one thing in common: their outstanding quality with absolutely no imperfections. Therefore, these lines are an extremely reliable connection between you and the fish of your lifetime!