Article successfully added.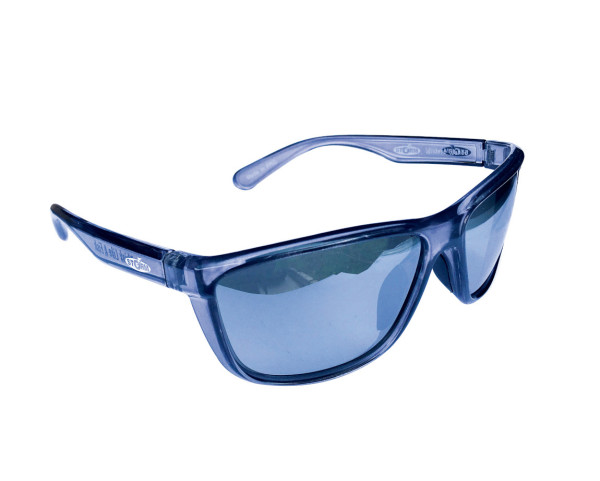 Storm Wildeye Polarized Sunglasses Wahoo black / black cristal
was

€39.90 *

(12.53% Saved)
€34.90 *
Prices incl. VAT plus shipping costs
In stock. Delivery time 1 - 3 work days.
Storm Wildeye Polarized Sunglasses Wahoo black / black cristal
Polarized glasses have become an indispensable part of fishing. They provide the necessary protection from UV radiation, uncontrolled hooks and improve our visibility into the water.
Storm's Wildeye series combines modern and stylish polarized glasses with unbeatable value for money. The 1.1mm thick lenses are made of TAC material, a particularly good material in terms of light transmission and optical stability and consist of multiple layers. They offer up to 99% polarization and 100% protection from UVA & UVB CAT-3 radiation, while minimizing glare and reflection.
Due to the lightweight polycarbonate frame, the glasses are comfortable to wear, convince with good quality at a reasonable price and look good in everyday life.
The Wahoo is a stylish but sporty pair of polarized glasses from Storm. The slightly curved lenses and frames prevent unwanted light from entering. This ensures that the polarization performance of the glasses is maximized. Also in everyday life, these glasses look very neat.
Details:
Modern and stylish polarized glasses with a great value for money
Very light and comfortable due to polycarbonate frame
Scratch resistant coating
Polarizing and glare reducing layer
Contrast enhancing layer
100% UVA / UVB CAT-3 protection
Basic curves: 6
adh-world
On adh-world we explain how polarized sunglasses work and what to keep in mind when purchasing a new pair.
"Polarized sunglasses play an important role in fly fishing. They not just protect the eye from erred flies or streamers and dangerous uv-radiation, but also reduce glare from the surface and help you spotting fish and reading the water more effectively."
About Storm:
Storm Fishing is especially known for catchy softbaits and is popular among perch and zander anglers alike. The softbaits have already been able to catch countless of big fish. But Storm Fishing not only manufactures lures, but also inexpensive, but very good polarized glasses. The stylish and modern design, in combination with the good lenses allow every angler a deeper insight into the water, without burdening the wallet too much.