Article successfully added.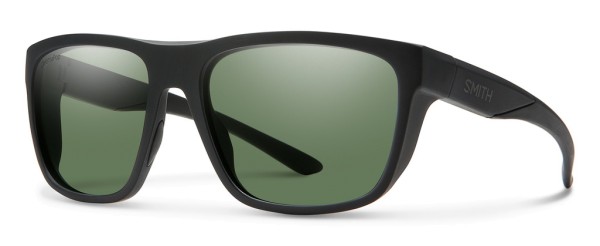 Smith Optics Polarized Glasses Barra CP (ChromaPop) Matte Black (Polar Gray Green)
Smith Optics Polarized Glasses Barra CP (ChromaPop) Matte Black (Polar Gray Green)
ChromaPop Technology
When you see more you can do more! Smith Optics' proprietary ChromaPop lens technology enhances clarity and natural color to let you effortlessly see more detail. More detail gives you the advantage needed to perform confidently and have more fun on the water. The polarized ChromaPop lenses help you to see details and colors beyond normal capabilities. ChromaPop filters two specific wavelengths of light that cause color confusion. By doing this the lens delivers greater definition, more natural color, and unmatched clarity. Normally the eye's retina has trouble distinguishing between blue and green, and red and green light perception. ChromaPop filters these specific crossovers.
ChromaPop makes details pop and cuts glare through Smith Optics impact-resistant carbonic lenses. They are optically tuned to give you visual comfort and impact protection with enhanced glare reduction – while also offering antireflective, water and oil resistant coatings. 100% UV protection.
Hydroleophobic – Water and Oil Proof Coating
Repels moisture, grease, and grime. A barrier between your lenses and the world. Water will bead up and disperse without streaking. Smudges from fingerprints are wiped clean easily.
Barra
Performance doesn't have to be boring when it comes to your sunglasses. For the cool kids who fish we created Barra - a medium fit, large coverage frame designed for performance on the water and style on the streets. With tons of lifestyle crossover, this 6 base frame has megol nosepads and temples, along with side shield coverage for additional protection and backside glare reduction on the water. Hooking 'cudas all day long is always better when you do it in style.
Details:
Medium fit/large coverage with built-in side shields for added protection out on the water
ChromaPop Technology
Evolve eco-friendly frame material
Anti-Reflective and Hydroleophobic Lens Coatings
Hydrophilic Megol Nose and Temple Pads
Auto-lock hinges
6 Base Lens Curvature
Colour: Matte Black / Polar Gray Green
adh-world
On adh-world we explain how polarized sunglasses work and what to keep in mind when purchasing a new pair.
"Polarized sunglasses play an important role in fly fishing. They not just protect the eye from erred flies or streamers and dangerous uv-radiation, but also reduce glare from the surface and help you spotting fish and reading the water more effectively."