Article successfully added.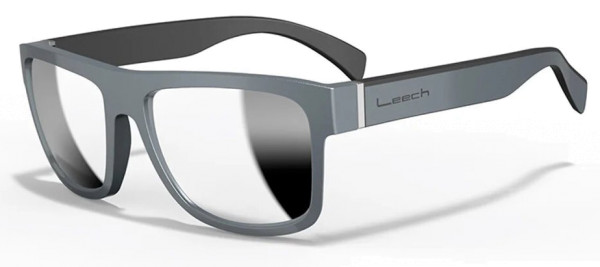 Leech Street Titanium Polarized Glasses (Copper)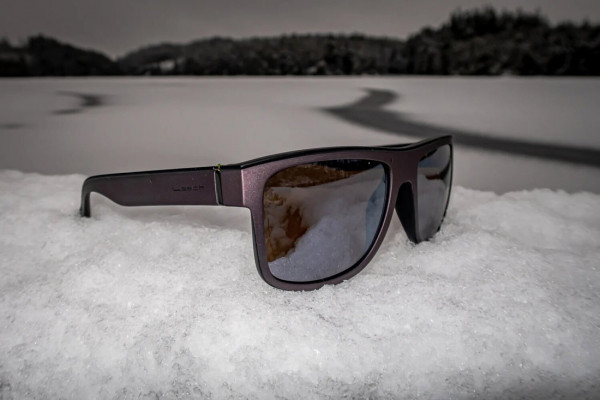 Leech Street Titanium Polarized Glasses (Copper)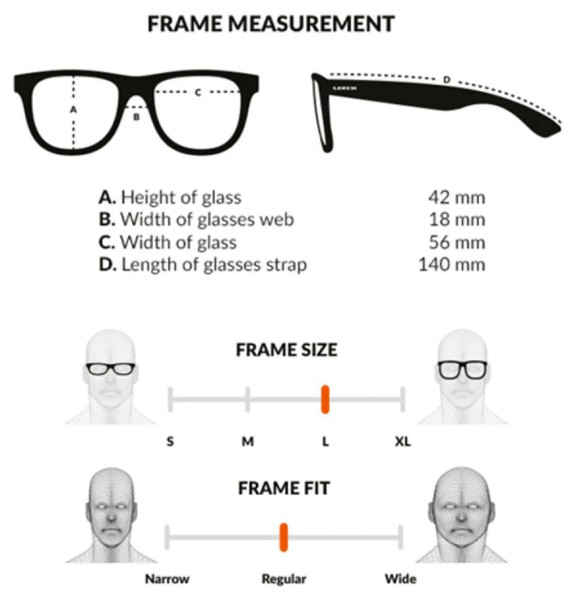 Leech Street Titanium Polarized Glasses (Copper)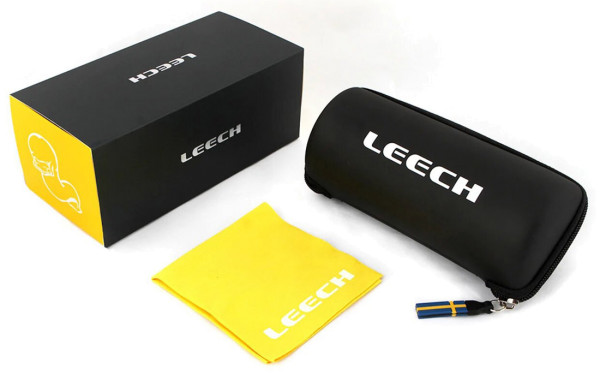 Leech Street Titanium Polarized Glasses (Copper)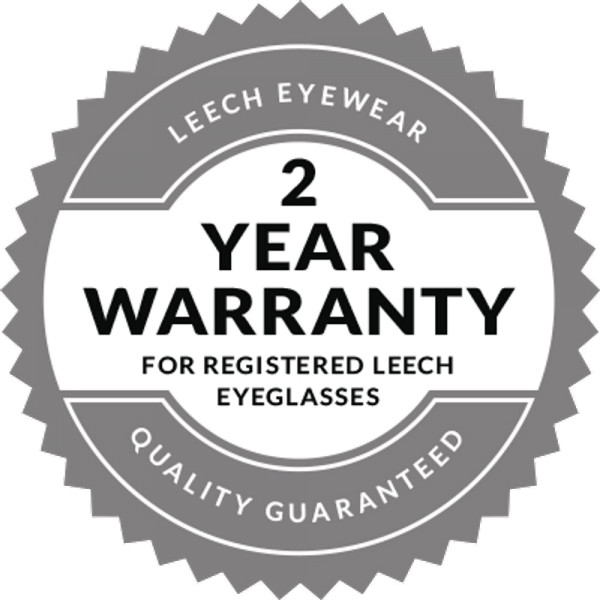 Leech Street Titanium Polarized Glasses (Copper)
Leech Street Titanium Polarized Glasses (Copper)
Leech Street Titanium Polarized Glasses (Copper)
Leech is a Scandinavian company that specializes in the development and manufacture of high-quality polarized glasses for fishing. The minds behind Leech are themselves avid anglers and therefore know exactly what requirements polarized glasses must meet on the fishing water. From the very beginning, Leech has focused on providing top-of-the-line highly polarized glasses. With Leech lenses, colors can be seen more accurately and clearly without eye fatigue. Whether you're fishing or just spending a lot of time on the water, Leech knows your polarized sunglass needs.
The Street is Leech's best-selling model. It is not only the characteristic fine-tuning of the classic Wayfarer frame that makes these polar glasses so popular, but also the universal fit. Leech have developed a frame that fits on the vast majority of heads and provides a great wearing comfort. The special look of the Street fits not only for fishing, but also for all other activities in your free time. The color highlights give this model a modern look that sets it apart from most polarized glasses on the market.
Copper Lenses
Copper colored lenses help to increase contrast and improve the depth of field of objects (e.g. fish). Copper colored lenses are the first choice for many fly fishers and a clear recommendation as they provide good definition and prevent eye strain. In addition, they are great in the morning and evening and make fish watching easier. The glasses react to sunlight, so they are darker when you need them to be.
Leech Premium+ Lenses
Premium+ lenses from Leech offer several advantages. With these lenses, your vision is even sharper and more focused. Contrasts are more clearly visible and your eyes tire much less. In other words, these polarized lenses not only protect your eyes from the sun - they also improve your vision by reducing glare. 100% polarization and 100% UV400 protection.
These polarized glasses from Leech have different coatings:
Mirror coating: These lenses from Leech have a highly reflective mirror coating so that the eyes are not seen from the outside. This feature is purely cosmetic and does not affect vision. The only way to see the color of the glasses is to look at them from the inside.
Hydrophobic coating: This coating binds the molecules of the glasses together, leaving no room for water to penetrate and cause permanent water damage. This means that the lenses do not need to be cleaned as often as other lenses and at the same time cleaning is effortless. Sunglasses with hydrophobic coatings, which allow water to easily bead off the lens surface, let you see more clearly. Especially in the rain.
Scratch-resistant coating: Despite all the advances in lens coating, eyeglass lenses are still not scratch-resistant - not even lenses made of glass. Leech's eyeglass lenses, however, have a clear, hard coating on the front and back that makes them much more scratch resistant.
UV Protection Coating UV400: This coating keeps the sun's UV rays from harming your eyes. 100% UVA, UVB and UVC protection.
Details:
Sporty sunglasses with polarized lenses
Very good coverage for optimal glare protection
Leech Premium+ lenses
Mirror coating
Hydrophobic coating
Scratch resistant coating
UV protection coating UV400
Lens Color: Copper (mirror)
Frame Color: Titanium
2 years warranty
Delivery with glasses cleaning cloth
adh-world
On adh-world we explain how polarized sunglasses work and what to keep in mind when purchasing a new pair.
"Polarized sunglasses play an important role in fly fishing. They not just protect the eye from erred flies or streamers and dangerous uv-radiation, but also reduce glare from the surface and help you spotting fish and reading the water more effectively."