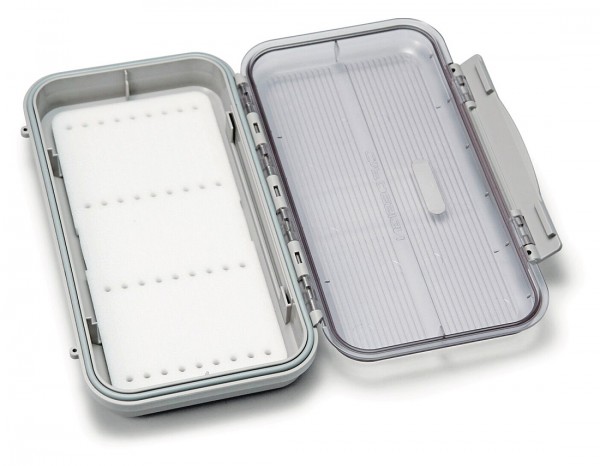 C&F Design CFGS-3500CT Waterproof Fly Box
C&F Design CFGS-3500CT Waterproof Fly Box
Big fly box with clear lid for bulky flies. It is one sided that even highest flies can be stored. Good choice for pike and all kind of saltwater streamers!
Details:
100% waterproof
Micro Slit Foam on the bottom
Slitted from top to bottom so you can place your flies variously
Stores about 27 brushy flies
Farbe: lt. grey / clear
Size: 197 x 114 x 42 mm
Note:
Because of the capillary action is it possible that water comes in through protruding feathers or synthetics. Take care especially in saltwater.