Article successfully added.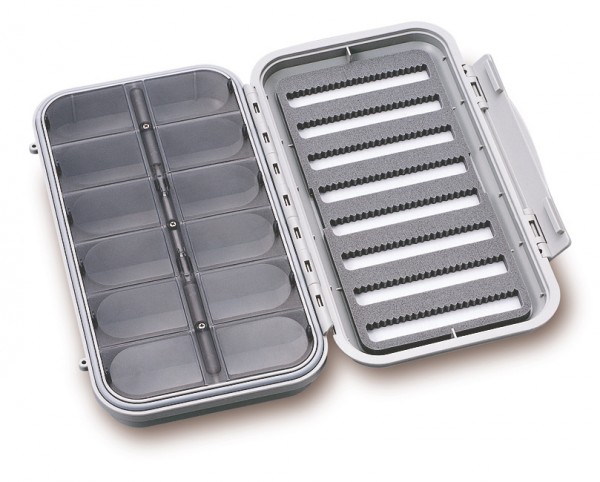 C&F Design CF-3308 Waterproof Fly Box off white
C&F Design CF-3308 Waterproof Fly Box off white
Copied at least a thousand times, but the quality has never been reached – when it comes to fly boxes, C&F Design is the measure of all things. Innovative, perfectly processed and proven in practice: the fly boxes of the Japanese premium manufacturer.
Large waterproof fly box in best C&F quality. The combination of Micro Slit Foam rows and compartments with separate lids makes this box to your all-round solution for trout fishery. Tiniest flies, large stonefly nymphs, indicators, split shots...all that fits in perfectly!
Details:
100 % waterproof,
8 Micro Slit Foam rows on the box lid (for up to 192 flies)
12 spacious compartments with polypropylene lids
Size: 197 x 114 x 42 mm
Colour: off white
Note:
Because capillary action it is possible that water comes in through protruding feathers or synthetics. Take care especially in saltwater.