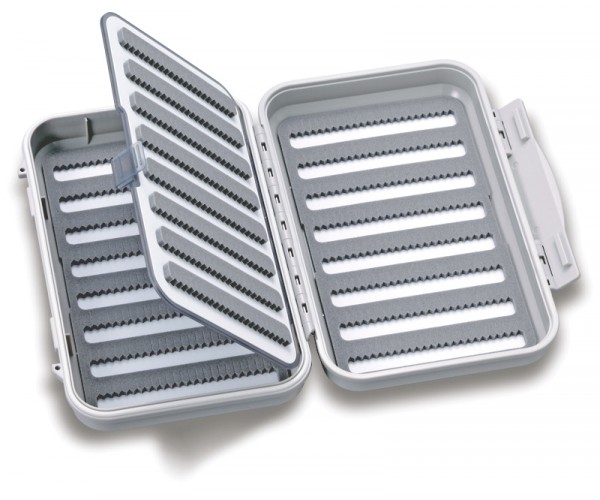 C&F Design CF-2508F Waterproof Fly Box with Flip Page
C&F Design CF-2508F Waterproof Fly Box with Flip Page
Medium sized waterproof fly box in best C&F Quality for up to 752 small flies. Both sides of the flap are covered with foam rows. Ultimate fly box for lots of small dry flies and nymphs!
Details:
100 % waterproof
8 micro slit foam rows on each side (4 including the flap)
Best for flies # 16 and smaller
Slots for 752 flies
Colour: lt. grey
Size: 155 x 105 x 40 mm
Note:
Because capillary action it is possible that water comes in through protruding feathers or synthetics. Take care especially in saltwater.