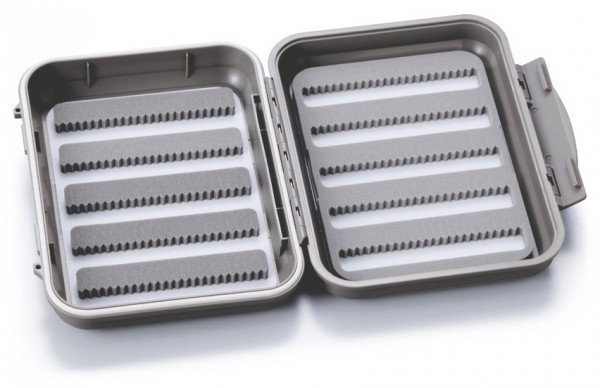 C&F Design CF-1655 Waterproof Fly Box 10-Row
C&F Design CF-1655 Waterproof Fly Box 10-Row
Small waterproof fly box in best C&F Quality for up to 233 flies. Perfect all-round fly box for trout fishery.
Details:
100 % waterproof
5 micro Slit Foam Rows on each side
Best for flies # 8 - 16
Slots for 233 flies
Colour: lt. grey
Size: 130 x 104 x 36,5 mm
Note:
Because capillary action it is possible that water comes in through protruding feathers or synthetics. Take care especially in saltwater.