Article successfully added.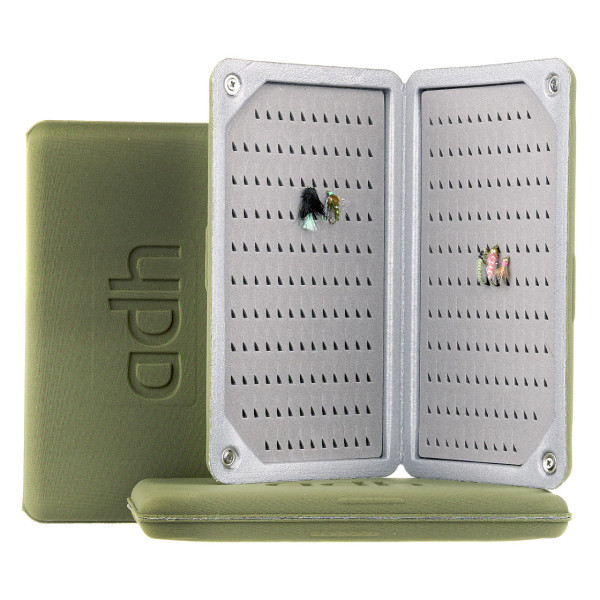 adh-fishing Foam Fly Box Nymph Ultralight olive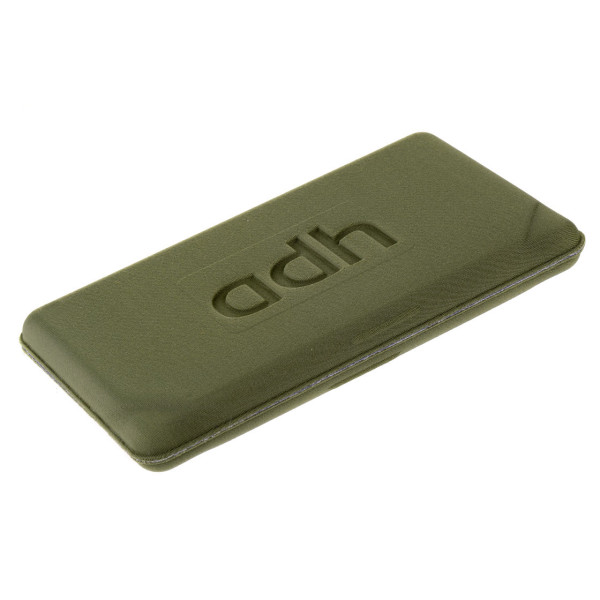 adh-fishing Foam Fly Box Nymph Ultralight olive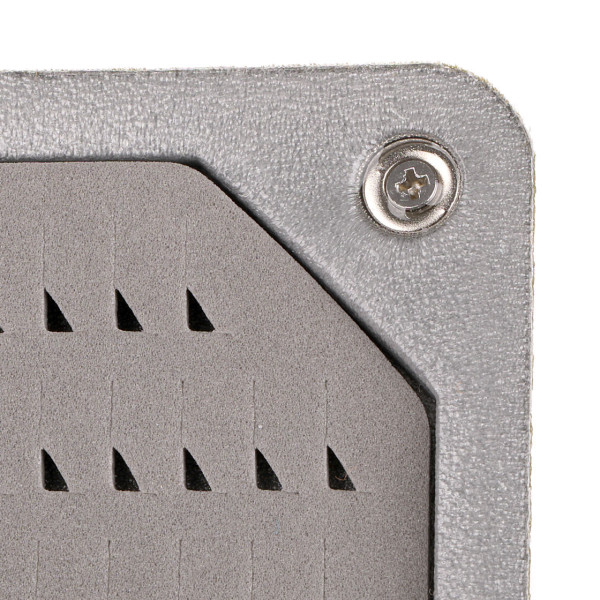 adh-fishing Foam Fly Box Nymph Ultralight olive
adh-fishing Foam Fly Box Nymph Ultralight olive
We are very proud to offer you these great fly boxes. The complete series of "ultralight" fly boxes is made in Italy and impresses with an outstanding quality, which absolutely inspires us.

The term "ultralight" hits the nail on the head, this fly box weighs just 46g. The Lycra cover not only looks very good, it also feels good and is very easy to grip. We have these boxes also in blue and orange, so that you can distinguish them easily, if you want to equip a fly box e.g. for a special theme or fish species. Model "Nymph" is simply the perfect fly box for nymphs, the division provides order and overview. With a depth of only 1.8 cm, this box is very handy, it has never been so easy and convenient to store up to 272 nymphs. The boxes float, should they fall into the water, no problem. As a closure serve two strong magnets, which also close securely and open well. If you wear the fly box on the body, for example in the chest pocket of the waders or in the vest, this box also does not press as uncomfortable as conventional, solid plastic boxes.

The ideal companion, for all who want to be light and carefree on the water.

Details:
LxWxH: 16cm x 9cm x 1,8cm
Weight: 46g
Floats
Handy Lycra cover
Capacity: up to 272 nymphs
Made in Italy


Note: Delivery without flies
About adh-fishing:
Based on years of experience and the daily feedback from our customers, we have launched our own range of products. This large collection includes a lot of useful accessories that will make the small challenges in the world of fly fishing much easier. Without a doubt, these modern fly boxes, holders and tools will come in handy in many different situations – both while fishing and tying flies. Further, we also present a lot of high-quality fly tying materials that will easily please the most demanding fly tyers. For instance, this includes various weights made of tungsten or brass in all kinds of shapes and colours. Summarized, all products from our own adh-fishing brand have one thing in common: They combine a well-thought-out design with an outstanding value for money!