Article successfully added.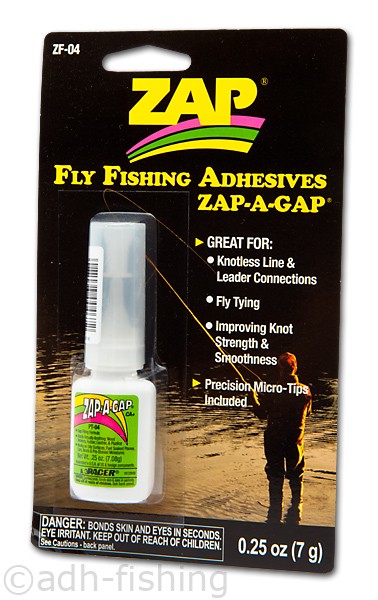 Zap a Gap Superglue
Zap a Gap Superglue
A thin liquid glue that penetrates into the finest cracks. It allows for approximately 10 seconds to position and is cured in about 20 seconds. Connects all materials, waterproof and elastic.
It is very useful for the fly tier, for save the knot and also for small repairs on flyrods, glasses and so on. The bottle is equipped with a fine hollow needle.
Content: 7 g