Article successfully added.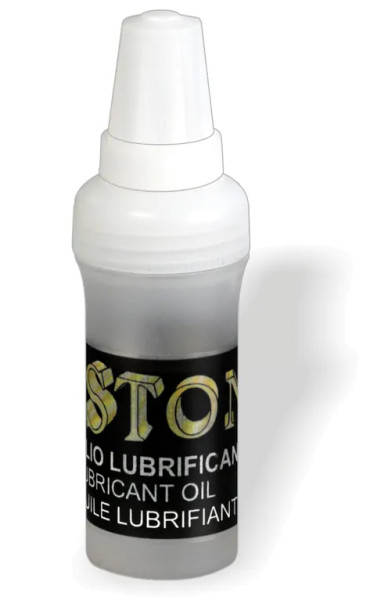 Stonfo 549 Lubricant Oil
Content:
10 gram (€0.49 * / 1 gram)
Prices incl. VAT plus shipping costs
In stock. Delivery time 1 - 3 work days.
Stonfo 549 Lubricant Oil
Whether salt water resistant or not, proper care of a reel extends its life incredibly. Just like our cars, tools or other things, our fly reels enjoy a little cleaning and new OIL. Fly reels provide many tiny areas for debris such as salt or moisture, which could lead to corrosion after some time. To counteract this corrosion or simply the dry running of a reel, Stonfo 549 Lubricant Oil is just the thing. The oil from Stonfo lubricates and protects the machined surfaces from external influences and is also very water repellent. But not only rollers can be processed with the oil, also zippers and the like can be protected with this lubricant oil or simply made common again. If, for example, the T-zip of your waterproof backpack chops a little, just give a little Stonfo Lubricant oil on the closure and the zipper is again very easy to use.
Details:
High quality lubricating oil from Stonfo
Protects against corrosion and is water repellent
Suitable for reels, rod rings, zippers and much more
Easy to apply
Made in Italy
About Stonfo:
Established more than 40 years ago, the Italian manufacturer Stonfo is known for innovative and practice-oriented accessories – made in Italy. In particular, the high-quality fly tying vises and tools have an excellent reputation. Obviously, the Italian developers are aware of the fact that appropriate tools are of the highest importance for most handcrafts including fly tying. Proper equipment will lead to more fun while tying and simply to better results. Therefore, Stonfo offers a large selection of high-quality tools – just what you need to fully enjoy the creative process of creation. In fact, the well-thought-out tools from Stonfo will not only come in handy at the fly tying desk, but also while fishing. Without a doubt, these products will make the small challenges in the world of fly fishing much easier.