Article successfully added.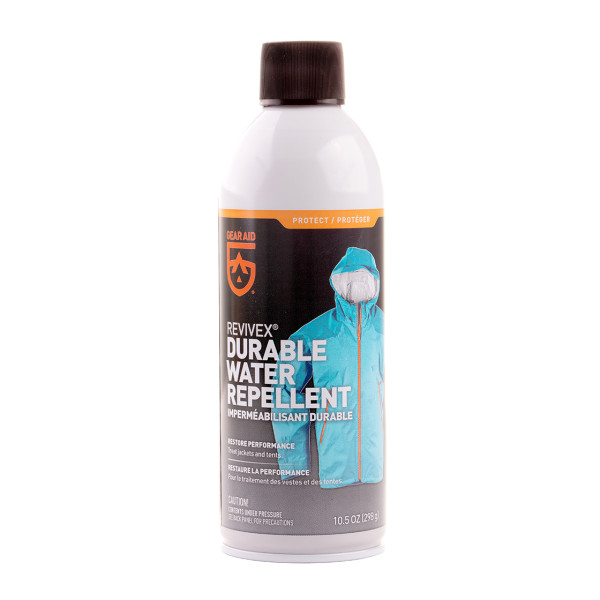 McNett Revivex Waterproofing Spray
McNett Revivex Waterproofing Spray
McNett Revivex Waterproofing Spray
Content:
300 milliliter (€8.30 * / 100 milliliter)
Prices incl. VAT plus shipping costs
In stock. Delivery time 1 - 3 work days.
McNett Revivex Waterproofing Spray
REVIVEX Water Repellent for Outerwear For GORE-TEX® and WINDSTOPPER® garments and all types of breathable laminates and synthetic fabrics. Works on jackets, bibs, rain gear, hats and more! ReviveX® Water Repellent for Outerwear will totally restore and/or create DWR (Durable Water Repellency) to any outerwear that can be washed and tumble dried. For all-season comfort, just wash, spray and tumble dry. It's that simple. ReviveX Water Repellent is durable, non-toxic and non-flammable. Content: 300 ml
How ReviveX Works
All rainwear is factory treated on the outside with a special water repellent spray called DWR (for "Durable Water Repellent"). Over time that treatment wears off causing outer fabrics to "wet out." Though rain isn't leaking all the way through the garment, it may feel and look like it is. This is beacuase "wet out" reduces breathability and creates excess interior condensation making you damp and cold. ReviveX® water repellents are unique because they bond to both the fabric and any remaining factory DWR creating the most durable water repellent finish available.