Article successfully added.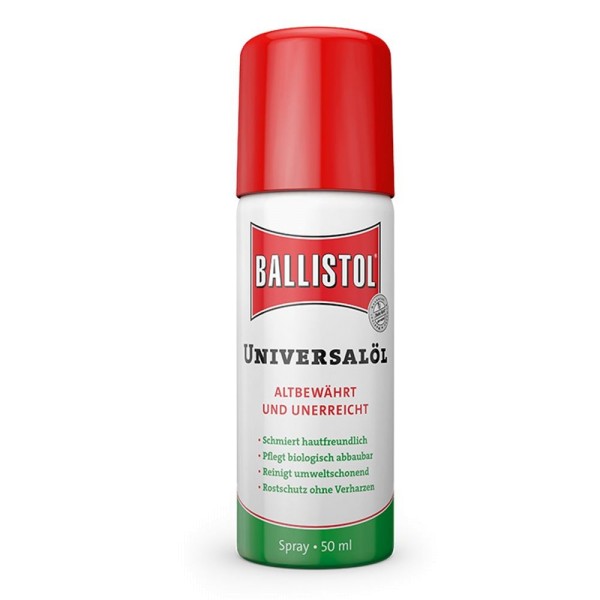 Ballistol Universal Oil
Ballistol Universal Oil
Whether you fish in fresh, salt or brackish water: The benefits of regular maintenance and care of your gear should never be forgotten. It's not just about removing salt residue and dirt, it's also about preventative protection, which has a positive effect on the longevity of your gear. Thanks to regular care, you will enjoy your precious (and often expensive) equipment for many more years.
Ballistol Universal Oil is a versatile and environmentally friendly lubricant that has a wide variety of uses. From household chores to boat maintenance, this oil has an endless list of applications. As anglers, especially saltwater anglers, maintaining gear is a mandatory chore. Corrosion and evaporated salt can wreak havoc on your gear - keep it operating smoothly with Ballistol Universal Oil.
Details:
Cares, cleans, lubricates and protects against rust
Crawls into the finest angles and crevices
Suitable for the home, garden, anglers, hunters, crafts and more
Does not thicken
Completely biodegradable
Food safe, skin-friendly and completely harmless
Contents: 50ml or 200ml