Article successfully added.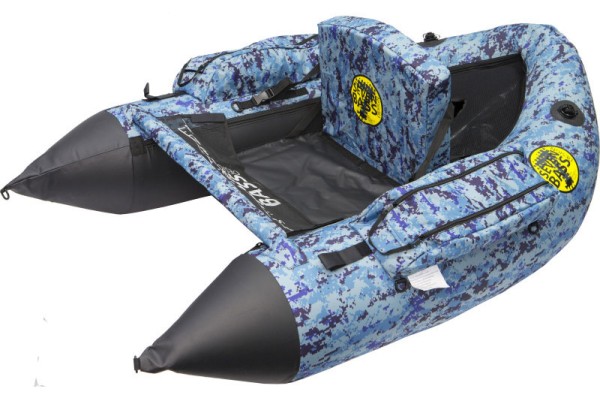 Seven Bass Design Hard Fabric Line SBD Belly Boat Blue Camo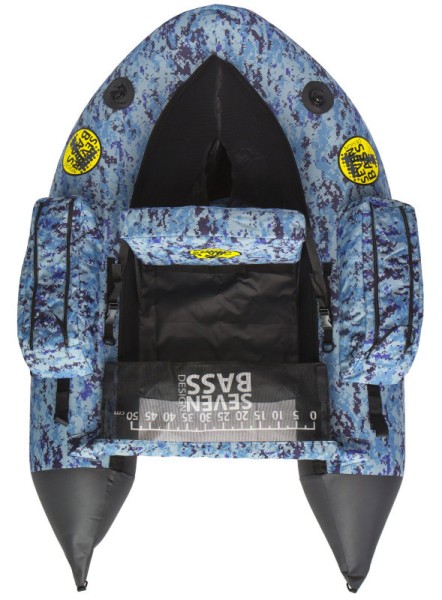 Seven Bass Design Hard Fabric Line SBD Belly Boat Blue Camo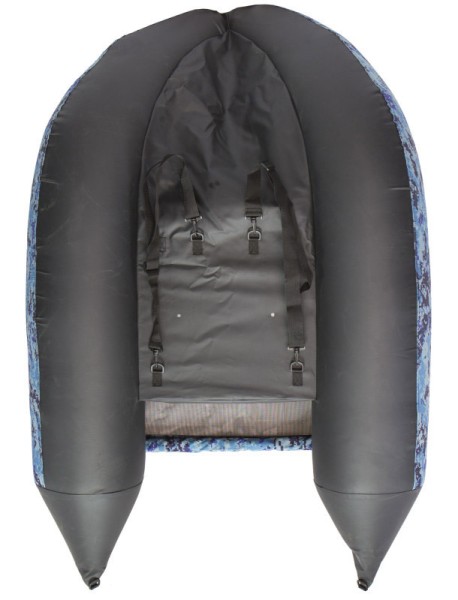 Seven Bass Design Hard Fabric Line SBD Belly Boat Blue Camo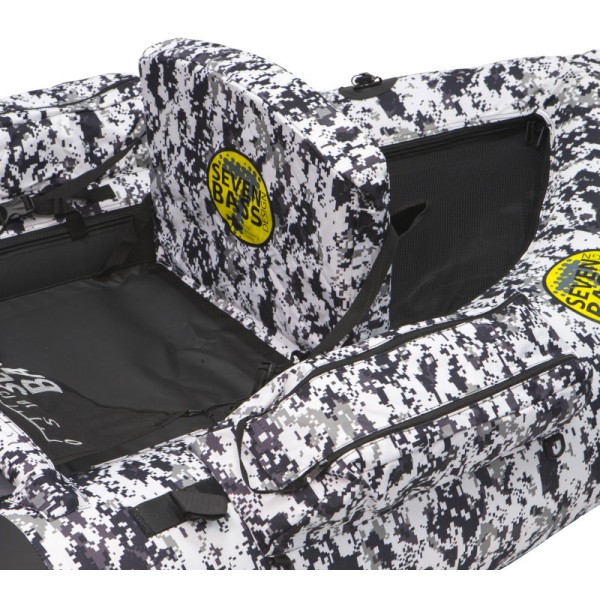 (other colour)
Seven Bass Design Hard Fabric Line SBD Belly Boat Blue Camo
The renowned manufacturer from France, Seven Bass Design, specializes in the development of sophisticated belly boats and the perfect accessories to go with them. With an impressive selection of different models, the right boat is available for every occasion - from lightweight travel versions to large pontoon boats for unsurpassed comfort and stability on the water. The numerous awards that Seven Bass has received in recent years for innovative and functional designs really speak for themselves!
Behind the abbreviation, SBD hides a belly boat whose name is undoubtedly the program: The Super Big Defender! This is the largest model in Seven Bass Design's Hard Fabric Line, which easily fits all body sizes. With a considerable length of 170cm and two separate air chambers with safety valves, it guarantees you maximum comfort and safety on the water. But not only in terms of safety has this boat so much to offer, because its practical design includes many practical features, making it a great platform to fish for. Thanks to the V-shaped design, it is still very maneuverable despite its size and it also has a low water resistance, so it glides along wonderfully. The proven material combination consisting of 600D Cordura in the upper section and 1000D PVC in the lower part of the boat guarantees first-class abrasion resistance without creating unnecessary weight. In addition, the comfortable and adjustable foam seat is placed well above the surface of the water so that you can sit in a relatively high position - a real advantage for casting fly rods. Two spacious side pockets with zippers and numerous D-rings in strategically chosen locations allow you to store the necessary accessories close to hand. In addition, there is a storage space behind the seat to place a waterproof bag or a large tackle box. In addition, thanks to the adjustable backrest and the large lap rest, it is very easy to fish from this boat. The silhouette of this boat blends in nicely with the camouflage design, so you can fish inconspicuously and enjoy the peace on the water to the fullest. Last but not least, the practical straps allow you to carry it comfortably like a backpack on your back - an essential feature for an uncomplicated use and a fun day on the water.
A spacious belly boat like the Super Big Defender offers you the full program in terms of comfort, functionality, and safety. Thanks to a perfectly thought-out design, it easily lives up to the first-class reputation of its manufacturer. In short, this sturdy belly boat is the undisputed flagship of Seven Bass' Hard Fabric Line fleet!
Details:
Large belly boat with many practical features
V-shaped design for good maneuverability and low water resistance
Two separate air chambers with safety valves and robust 600D Cordura upper material
Underbody made of extremely abrasion-resistant 1000D PVC
Comfortable foam seat positioned well above the water surface with straps to adjust the backrest
Unobtrusive camouflage design for a discrete appearance
Two spacious side pockets with zippers to keep the required accessories at hand
Numerous D-rings in strategically chosen locations for attaching accessories
Additional storage space behind the seat - the ideal place for a waterproof bag or a large tackle box
Large mesh rest - effectively prevents snagging the flying line
Integrated measuring tape on the lap rest
Practical carrying straps on the bottom to carry the belly boat like a backpack
Color: blue camo
Material: sturdy 1000D PVC and 600D Cordura
Dimensions/Capacity:
Length: 170cm
Width: 112cm
Air Chamber Diameter: 34cm
Number of Air Chambers: 2
Maximum Load: 136kg
Maximum Pressure: 2.5PSI / 0.3bar
Weight: 6.8kg