Article successfully added.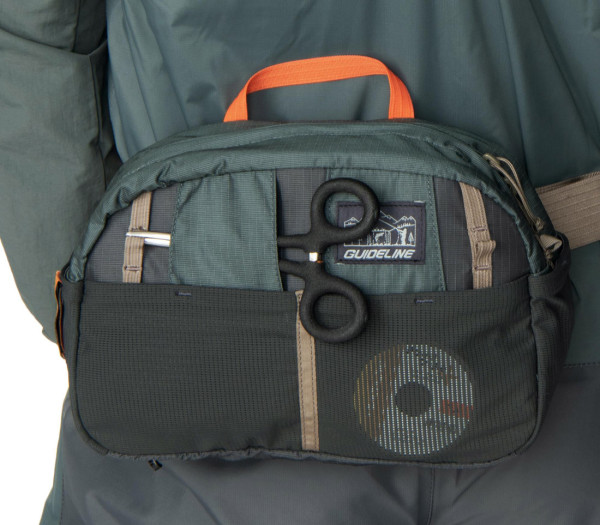 Guideline ULBC Waistbag 3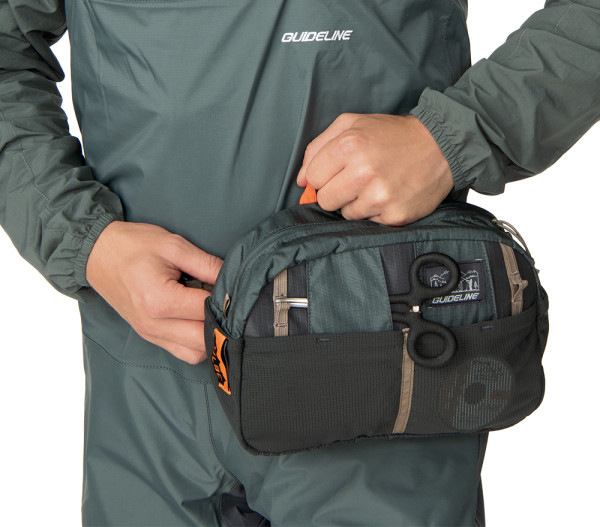 Guideline ULBC Waistbag 3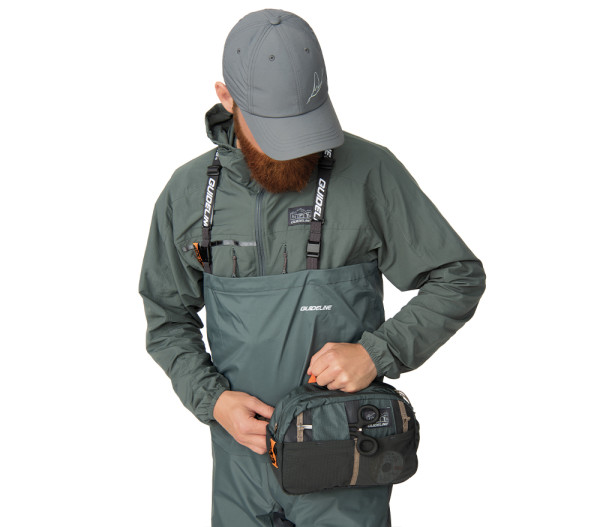 Guideline ULBC Waistbag 3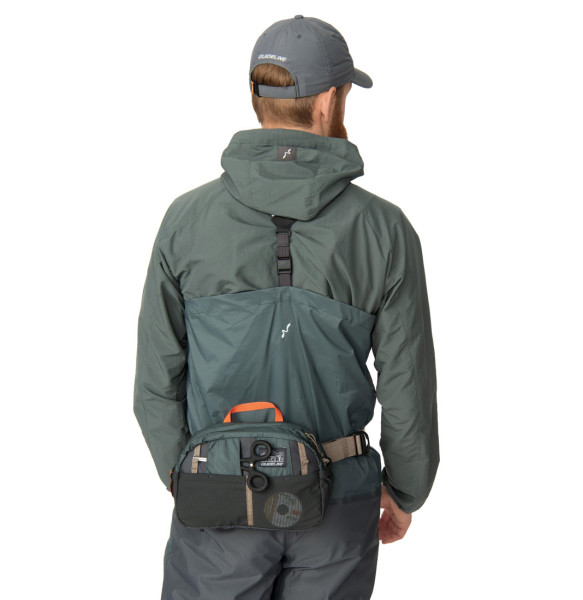 Guideline ULBC Waistbag 3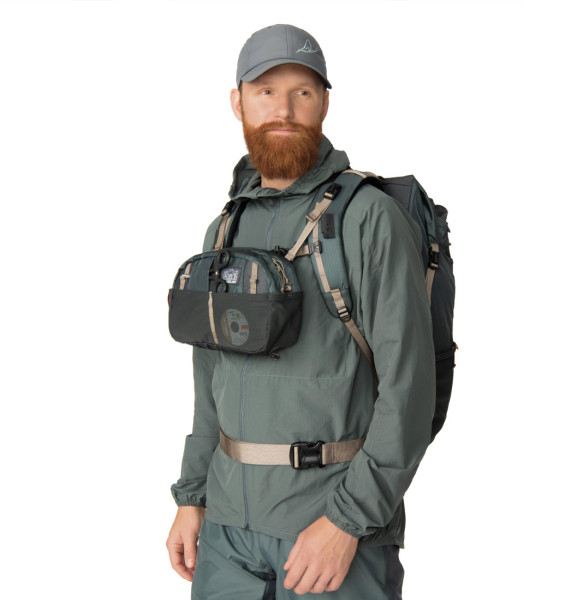 Guideline ULBC Waistbag 3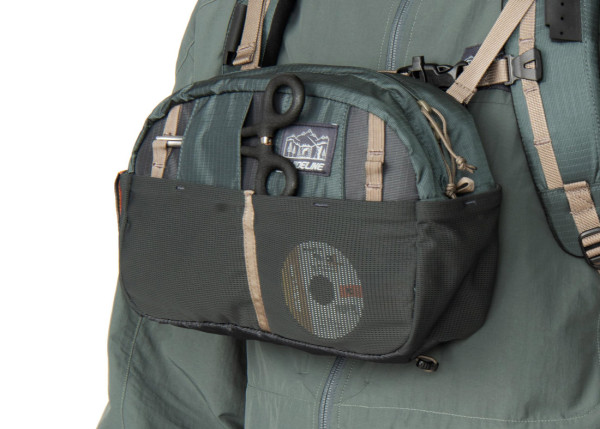 Guideline ULBC Waistbag 3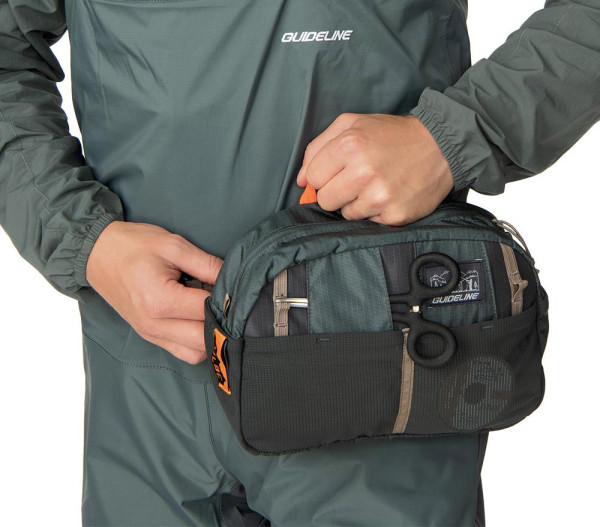 Guideline ULBC Waistbag 3
Guideline ULBC Waistbag 3
Guideline ULBC Waistbag 3
The Guideline ULBC Waistbag is the ideal solution for light trips into the backcountry! The waist bag offers enough storage space to have the essentials with you on the water. Due to the light weight, you hardly feel it when fishing and the ability to move is little restricted.
The two elastic mesh outer pockets on the front and the two other mesh pockets on the side offer space for equipment that must be quickly reached. Equally quick to reach are attachment points for various tools such as pliers and nippers. The unique rail-based slide feature allows the bag to slide easily from the back to the front, making the contents of the large main compartment quickly accessible.
Incidentally, the ULBC Waistbag 3 can be easily attached to the ULBC Daypack 35 as a chest pocket. An ideal combination for extended tours or hiking, when the backpack is spontaneously removed and you start stalking spooky trout with only the waist bag on. Adjustable elastics on the bottom allow the transport of a rod tube or rain jacket.
The ULBC waist bag from Guideline is perfect for those who want to be mobile and light on the water. If the tour does take longer, the Waistbag can easily be connected to the ULBC Daypack as a chest pocket.
Details:
Practical and especially lightweight waistbag for mobile fishing
Sufficient storage space for the most necessary equipment
C0 fluorocarbon-free DWR and bluesign®, as well as Oeko-tex ® certified for extra sustainability
Easy to combine with the ULBC Daypack from Guideline
Suitable for left and right handers
Color: Characoal / Algae green
Weight: 265 g
Capacity: 3 l
About Guideline:
The Scandinavian cult brand Guideline offers almost everything that you need for fly fishing. In addition to modern rods and reels, this impressive selection also includes high-quality wading clothes and all kinds of accessories. In fact, all Guideline products have one thing in common: They combine a practice-oriented design with an outstanding value for money. This applies for all price levels – from entry-level to premium models. Furthermore, Guideline places great emphasis on sustainability, which leads to eco-friendly production methods and an inspiring company philosophy.