Article successfully added.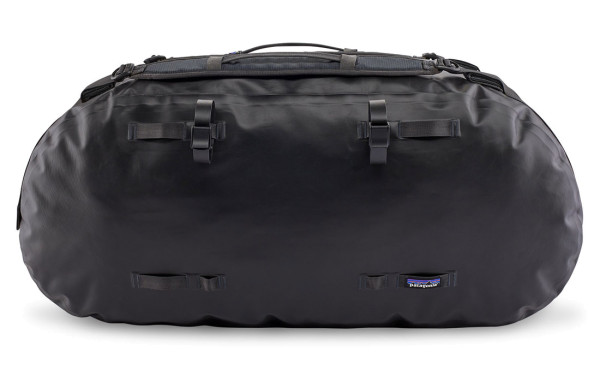 Patagonia Guidewater Duffel Bag 80L INBK
Patagonia Guidewater Duffel Bag 80L INBK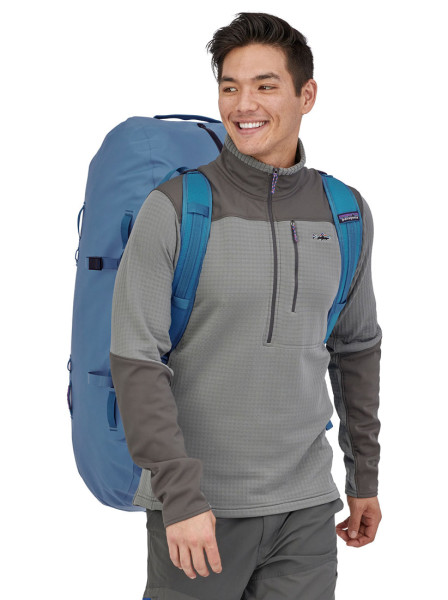 Patagonia Guidewater Duffel Bag 80L INBK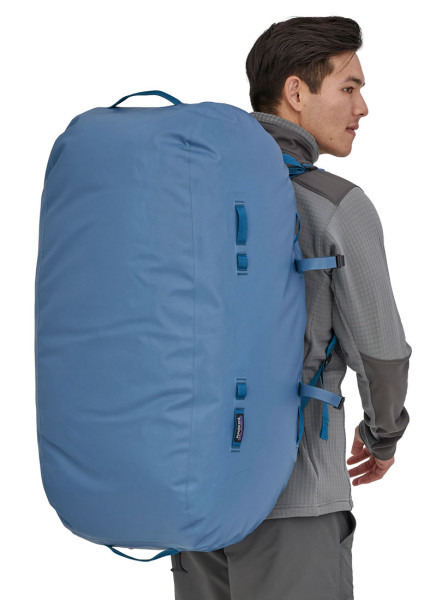 Patagonia Guidewater Duffel Bag 80L INBK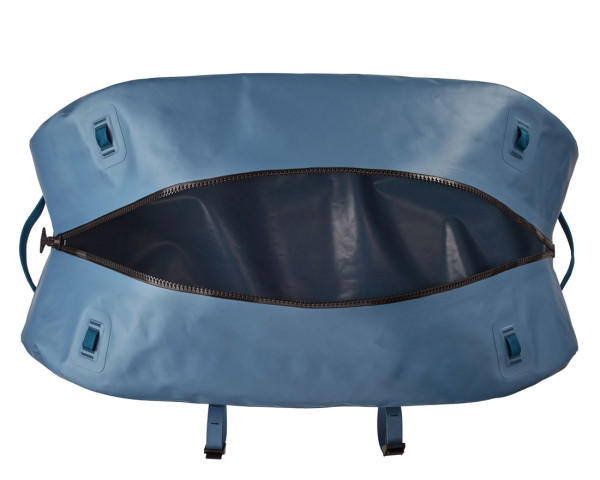 Patagonia Guidewater Duffel Bag 80L INBK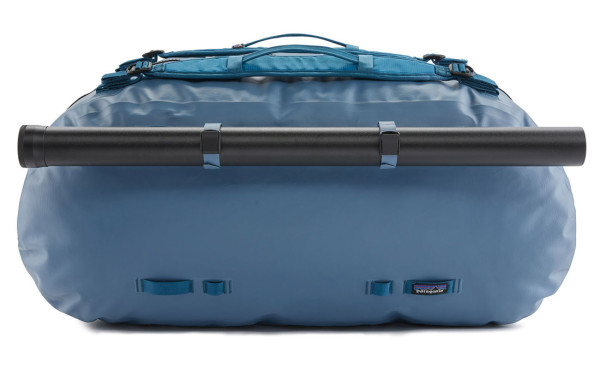 Patagonia Guidewater Duffel Bag 80L INBK
Patagonia Guidewater Duffel Bag 80L INBK
was

€380.00 *

(31.84% Saved)
€259.00 *
Prices incl. VAT plus shipping costs
In stock. Delivery time 1 - 3 work days.
15% EXTRA on Sale Products (Spring Cleaning)

Deal valid until 10.04.2023 and while stocks last. The extra discount will be displayed in your Basket.
*1
*1 Offer valid until 11/04/2023
Patagonia Guidewater Duffel Bag 80L INBK
With the Guidewater series, Patagonia introduces the successor to the popular Stormsurge bags. The revised version not only impresses with a modern design, but also goes one step further in terms of functionality and comfort! What remains is the reliable moisture protection of the 100% waterproof construction with its taped seams. What is new, however, is that the bags are IPX-7 rated. This means that the contents of the bags remain dry even when completely submerged. This is ideal for transporting valuable equipment and sensitive gear. All Guidewater bags are made of robust nylon with TPU coating, which is obtained from 100% recycled material. This makes the bag series the first choice for environmentally conscious fly fishers who are looking for a faithful companion for all adventures on the fishing water.
The Guidewater Duffel from Patagonia offers an impressive capacity of 80 litres and can take a lot of luggage. This bag is 100% waterproof, which is also due to the long waterproof zip that offers quick access to the inside. There you can either store wet, dirty wading clothes or valuable contents that you want to protect from outside influences. An internal organiser pocket separates small items from the main compartment and can also be hung on the outside if you need to access the contents quickly. Multifunctional attachment points on the outside offer various ways of attaching shoulder straps and additional equipment - for example, a rod tube. The adjustable shoulder straps, which also serve as carrying handles and neither absorb nor retain water, offer a comfortable fit and allow the Guidewater Duffel to be carried comfortably on the back.

This bag is an absolute all-rounder and is prepared for all weather conditions and equipped for all challenges you encounter on your way to the water. The Guidewater Duffel is one of our absolute favourites and is not only a clear recommendation for travelling!
Details:
Waterproof duffel bag made from 100% recycled nylon
Robust, durable material
Fabric and webbing made from 100% recycled nylon
Lining and back made from 100% recycled polyester
IPX-7 waterproof rating
Adjustable shoulder straps that also serve as carrying handles
Straps do not absorb water
Easy access with waterproof zipper
Internal organiser pocket
Various straps for fixing accessories
Weight: 1010 g
Size: 84 x 40 x 41 cm
Fair Trade Certified™-manufactured
Material: 488 g/m² smooth fabric made from 100% recycled nylon with PU coating
Capacity: 80 L
Color: Ink Black (INBK)
Delivered without accessoires.
About Patagonia:
Established back in 1973, Patagonia stands for sustainable and functional outdoor clothing. This impressive selection also includes a fantastic range of high-quality wading gear. In addition to reliable waders, wading jackets and wading boots, Patagonia offers a variety of practice-oriented backpacks and packs. As a co-founder of the "One Percent for the Planet" movement, Patagonia has been donating around 1% of its annual revenue to environmental organisations since 2002. By transferring the entire company shares, this inspiring brand set new standards in terms of sustainability. The "Earth is now our only shareholder" represented by the Patagonia Purpose Trust and the non-profit organisation Holdfast Collective. From now on, all profits – except for the money that is reinvested in the company – will be used to fight the environmental crisis and save the planet. In short: The high-quality products from Patagonia are always a great choice for environmentally conscious men and women who love fly fishing!