Article successfully added.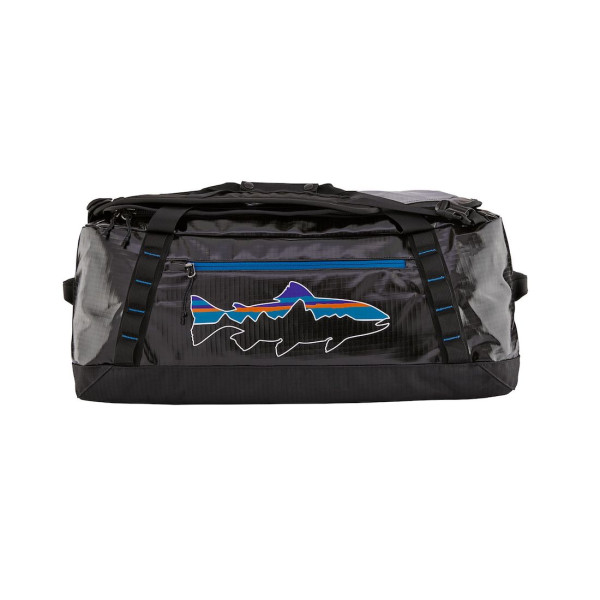 Patagonia Black Hole Duffel 55L BFZT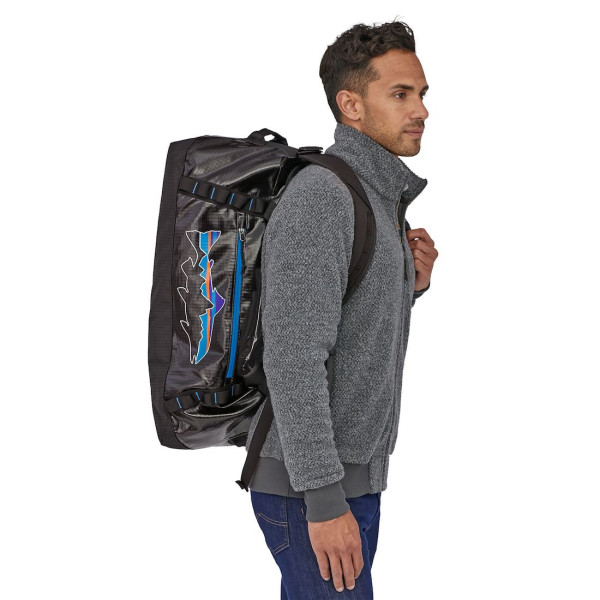 Patagonia Black Hole Duffel 55L BFZT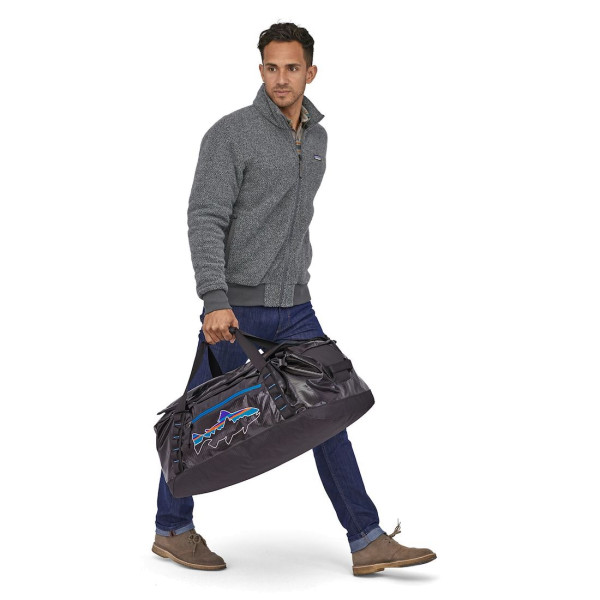 Patagonia Black Hole Duffel 55L BFZT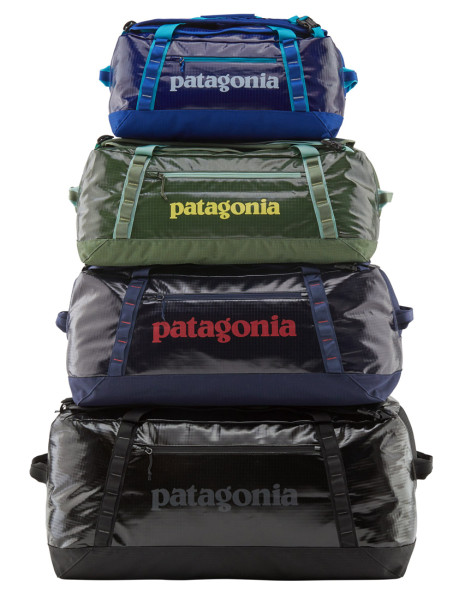 40L, 55L, 70L, 100L
Patagonia Black Hole Duffel 55L BFZT
Ab sofort sind alle Taschen der populären Black Hole Serie von Patagonia aus 100% recycelten Materialien gefertigt und damit noch umweltverträglicher. An der hohen Qualität der robusten Taschen hat dies natürlich nichts geändert. Und auch wenn die angegebenen Fassungsvermögen etwas kleiner sind, so sind die Taschen und ihre Maße doch 100% identisch mit den Vorgängermodellen.
Als Tasche eines reisenden Fliegenfischers hat man es nicht leicht: abenteuerliche Transportmittel und sämtliche Wetterlagen fordern unsere Reisetaschen im hohe Maße. Doch der mittelgroße Patagonia Black Hole® Duffel Bag 55L meistert diese Strapazen spielerisch – vom Tagesausflug, über Wochenendtrips bis hin zur Reise mit leichtem Gepäck. Bei all dem Geld und der Zeit, die wir in unsere Ausrüstung investieren sollten wir sie stets angemessen schützen. Diese Robuste, extrem wetterfeste Reisetasche schützt das Gepäck auf dem Weg zu deinem Traumziel: bei der rauen Behandlung während der Gepäckverladung ins Flugzeug, auf der wackligen Ladefläche eines rasanten Pick-Ups oder auf dem nassen Bootsdeck während einer stürmischen, regnerischen Überfahrt.

Dank des großen, U-förmigen Reißverschluss-Deckels ist die Be- und Entladung des Hauptfaches sehr angenehm. Zwei auf der Innenseite des Deckels liegende Reißverschluss-Netztaschen bieten gesonderten Stauraum für Kleinigkeiten und die Reißverschluss-Außentasche fasst Dinge, die stets griffbereit sein sollten. Das ausgeklügelte Trägersystem dieser Tasche wird definitiv dem ausgezeichneten Ruf der Patagonia-Designer gerecht. Gepolsterte, abnehmbare Schultergurte, oben angebrachte Gurtband-Griffe und die Griffschlaufen an beiden Enden ermöglichen es, diese Tasche auf drei Arten zu tragen.

Patagonia-Taschen sind bekannt für die Liebe zum Details sowie eine herausragende Qualität, die Fliegenfischer weltweit begeistert. Der Patagonia Black Hole® Duffel Bag 55L: Eine kompakte Reisetasche, die dich über lange Zeit hinweg und in den unterschiedlichsten Situationen begleiten wird.

Details:
Mittelgroßer, wetterfester 55L Duffel Bag
Material: 100% Recycle-Polyester-Ripstop mit wasserdichtem TPU-Laminat und DWR (Durable Water Repellent) Imprägnierung
Hauptfach mit großer Öffnung und zwei Reisverschluss-Netztaschen in der Deckelklappe
Zusätzliches Reisverschluss-Seitenfach
Gepolsterte, abnehmbare Schultergurte, Gurtband-Griffe mit Verschluss-Schnalle und Griffschlaufen an beiden Enden für bequemen Transport
Gepolsterter Boden zum Schutz des Inhalts
Integrierte Kompressionsriemen für maximale Befüllung
Verstärkte Ösenbänder zur Befestigung von Gegenständen an der Außenseite
Inklusive kleiner Tasche, um den Duffel Bag zu verstauen
Bluesign™ zertifiziertes Material
Gewicht: 1,165 g
Maße: 63,5 x 33 x 25 cm
Farbe: Black w/Fitz Trout (BFZT)
About Patagonia:
Established back in 1973, Patagonia stands for sustainable and functional outdoor clothing. This impressive selection also includes a fantastic range of high-quality wading gear. In addition to reliable waders, wading jackets and wading boots, Patagonia offers a variety of practice-oriented backpacks and packs. As a co-founder of the "One Percent for the Planet" movement, Patagonia has been donating around 1% of its annual revenue to environmental organisations since 2002. By transferring the entire company shares, this inspiring brand set new standards in terms of sustainability. The "Earth is now our only shareholder" represented by the Patagonia Purpose Trust and the non-profit organisation Holdfast Collective. From now on, all profits – except for the money that is reinvested in the company – will be used to fight the environmental crisis and save the planet. In short: The high-quality products from Patagonia are always a great choice for environmentally conscious men and women who love fly fishing!