Article successfully added.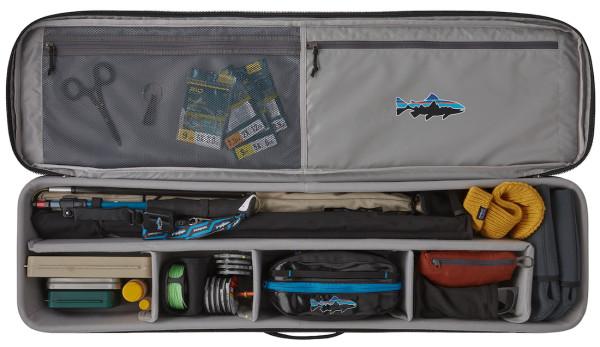 Patagonia Black Hole Rod Case BLK
Patagonia Black Hole Rod Case BLK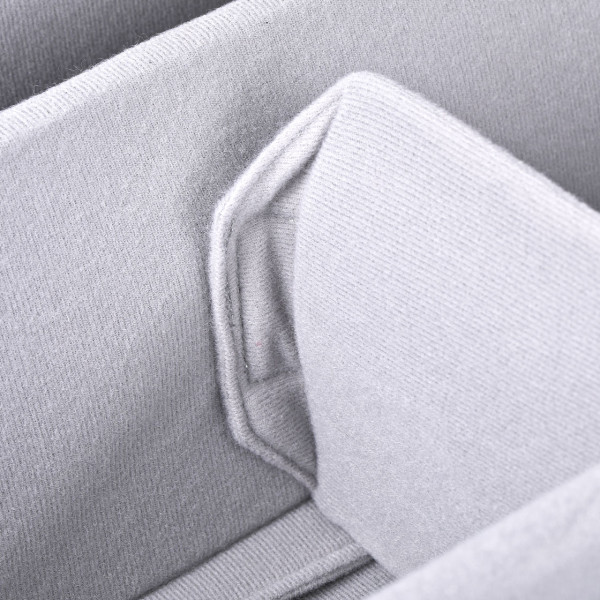 Patagonia Black Hole Rod Case BLK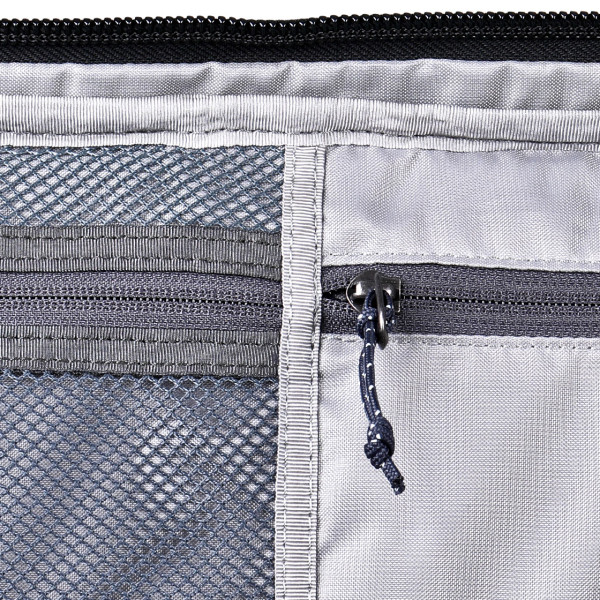 Patagonia Black Hole Rod Case BLK
Patagonia Black Hole Rod Case BLK
Patagonia Black Hole Rod Case BLK
The Patagonia Black Hole Rod Case is an ingenious rod and reel bag, with which the most important things can be safely stored and easily transported. The Patagonia rod bag has an inside length of 91 cm, so it can carry 4-piece single-handed fly rods up to 11 feet (3.35 m), as well as most 5-piece and 6-piece double-handed rods. The interior of the bag can be designed with quite individually, in which you can arrange individual separators as desired. For example, rods can be stowed on one side, while the rest can be staked smaller, providing the best protection for reels, fly boxes or other accessories. Further possibilities to stow our accessories offer two large, closable inner pockets and two more outer pockets, which are also equipped with a zipper. Here Tippet, Leader, fly lines and other things find place and are safely, as well as orderly stowed.
The robust rod bag is made of a strong, recycled polyester fabric, which is also provided with a recycled TPU laminate coating. This makes the bag a durable, long-lasting companion on the water, while traveling or simply in the trunk of the car. For easy transport provide, on the one hand, the shoulder strap with padding for comfortable carrying, as well as a handle in the middle, which, by the way, is large enough to put the bag over the handles of the Wheeled Duffel Bags from Patagonia. So you have one hand free at the airport, for example.
In short, the Patagonia Black Hole Rod Case is a sturdy bag for transporting rods, reels and other accessories, with an internal length of 91 cm, an individual arrangement and 4 spacious zippered pockets.


Details:
Portable and very durable rod bag for safe transportation of rods and accessories
Made of durable 300 denier recycled polyester fabric
Coated with a tough recycled TPU laminate
Interior length of bag 91 cm, large enough for four-piece rods up to 11 feet (3.35m)
Also suitable for most 5-piece and 6-piece two-handed rods
Modular interior dividers and two exterior pockets allow for customization of interior and exterior areas
Adjustable shoulder strap and a grab handle in the center
Fair Trade Certifited manufactured
Weight: 2636 g
Color: Black (BLK)
About Patagonia:
Established back in 1973, Patagonia stands for sustainable and functional outdoor clothing. This impressive selection also includes a fantastic range of high-quality wading gear. In addition to reliable waders, wading jackets and wading boots, Patagonia offers a variety of practice-oriented backpacks and packs. As a co-founder of the "One Percent for the Planet" movement, Patagonia has been donating around 1% of its annual revenue to environmental organisations since 2002. By transferring the entire company shares, this inspiring brand set new standards in terms of sustainability. The "Earth is now our only shareholder" represented by the Patagonia Purpose Trust and the non-profit organisation Holdfast Collective. From now on, all profits – except for the money that is reinvested in the company – will be used to fight the environmental crisis and save the planet. In short: The high-quality products from Patagonia are always a great choice for environmentally conscious men and women who love fly fishing!