Article successfully added.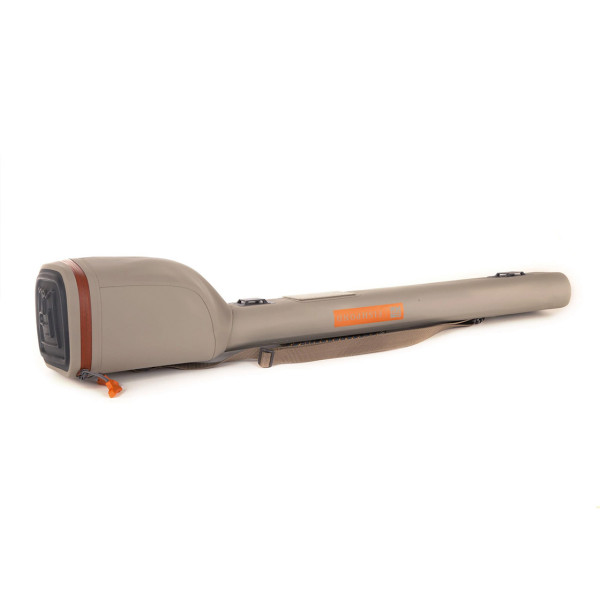 Fishpond Thunderhead Rod & Reel Case 4pcs Eco shale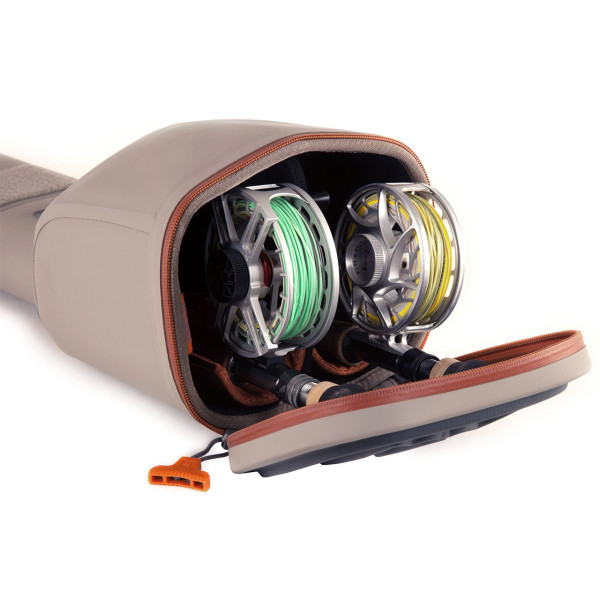 Fishpond Thunderhead Rod & Reel Case 4pcs Eco shale
Fishpond cup holder for free

When you buy this Fishpond item, you can choose a Fishpond River Rat 2.0 cup holder as a free bonus in your shopping cart.
*1
*1 Offer valid until 31/10/2025
Fishpond Thunderhead Rod & Reel Case 4pcs Eco shale
When you arrive at the destination of your fishing dreams after twelve hours of flying and are allowed to pick up your rods in pieces at the luggage counter, you know: Something must have gone wrong here!
With Fishpond's Thunderhead Four-Piece Rod & Reel Case you can avoid this tremor elegantly, no matter if you are travelling by car, bus, train or plane. By the way, you get yourself a green image and do the environment a favour, because all Fishpond products, which are made of the so-called Cyclepond-Nylon, look back on a past as fishing nets. The family business with headquarters in Colorado is proud of its Cyclepond project, which means that unusable nylon fishing nets are not simply carelessly dumped into the sea where they float as so-called "ghost nets", marine creatures that get entangled in them and cause an agonizing death struggle. Cyclepond Nylon is a robust recycled fabric with a yarn count of 1680D. The PU coating makes the plastic absolutely waterproof.
The Thunderhead Rod & Reel Case can hold two rods (4-piece) under 10' (3.05 m) and their reels. A shatterproof inlay protects the rods and reels from all kinds of damage. The YKK quality zippers are as waterproof as all carefully made welds of the Cyclepond fiber. ADH-TIP: Keep zippers regularly pliable with special liquid silicone to keep them smooth and easy to use.
The end cap of the case has a special mould to provide additional breakage- and impact protection. The reel compartments are softly padded. Two external tabs can securely attach the case to a boat frame for non-slip storage when out on the water. In addition to two adjustable and removable shoulder straps, Fishpond's signature rope handle makes the case comfortable to carry. Last but not least, a Velcro patch has been integrated to allow you to have all your favourite patterns at hand.
With Fishponds Thunderhead Rod & Reel Case, the question of practical, space-saving and safe transportation on trips and short trips is clearly answered! So you can bring your most valuable luggage safely to its destination.
Details:
1680D Cyclepond recycled fabric
TPU coated and therefore absolutely waterproof
YKK-Aqua-Guard zipper waterproof
Robust, shatterproof and shockproof inlay to protect the rods
Specially cast end cap for more rod and reel protection
Padded storage space for rolls
Freely adjustable and removable shoulder handles
Fishpond Signature climbing rope handle
Fastening straps for safe stowage on the boat
Room for 2 four-piece rods up to 10' (3.05 m) plus reels
Velcro patch for fixing flies
Size: 36" x 8" x 6" (91 cm x 20 cm x 15 cm)
Weight: 3.4lbs (1,5 kg)
Colour: Slate
Note: Delivery does not include rods and reels.
About Fishpond's Cyclepond Fabric:
Sustainability is more than just a word for Fishpond, it's a promise to do better and a commitment to nature - this is especially true when it comes to their choice of materials. Fishpond began upcycling old nylon fishing nets over 10 years ago. Meanwhile, the Cycelpond Fabric is made from 100% recycled materials. We think that's great!
About Fishpond:
Established more than 20 years ago, the American manufacturer Fishpond is known for high-quality backpacks, packs and accessories. In fact, all of these products have one thing in common: They combine a practice-oriented design, an outstanding quality and a stylish appearance – exactly what demanding fly fishermen need. Furthermore, Fishpond places great emphasis on sustainability, which leads to eco-friendly production methods and an inspiring company philosophy. Thus, most products are made almost exclusively from recycled materials. In order to meet the high demands of durable fly fishing gear, Fishpond has developed three innovative materials: the so-called Cyclepond, EcoNyl and NewStream. They are made from 100% recycled materials – for example, from old fishing nets or plastic bottles. According to the motto "functionality meets sustainability", all Fishpond products set completely new standards in many different ways!