Article successfully added.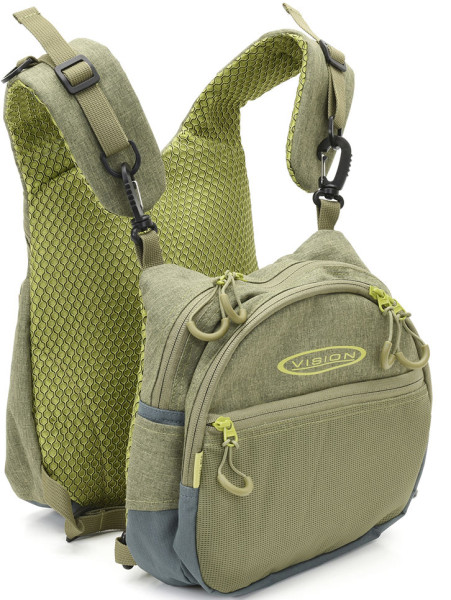 Vision Mycket Bra military green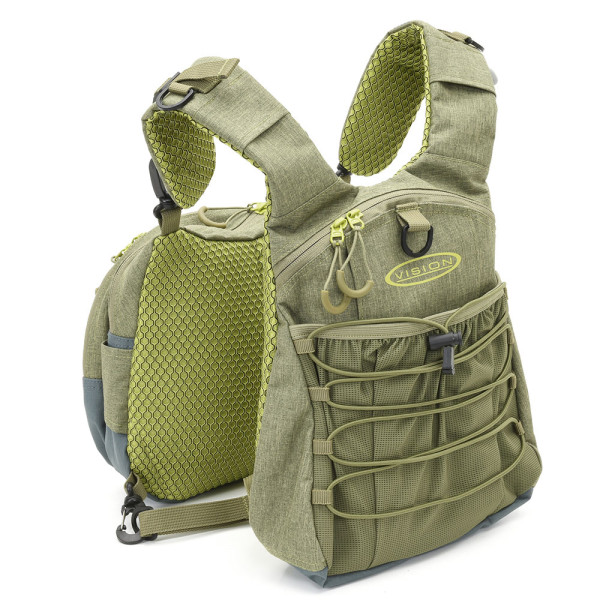 Vision Mycket Bra military green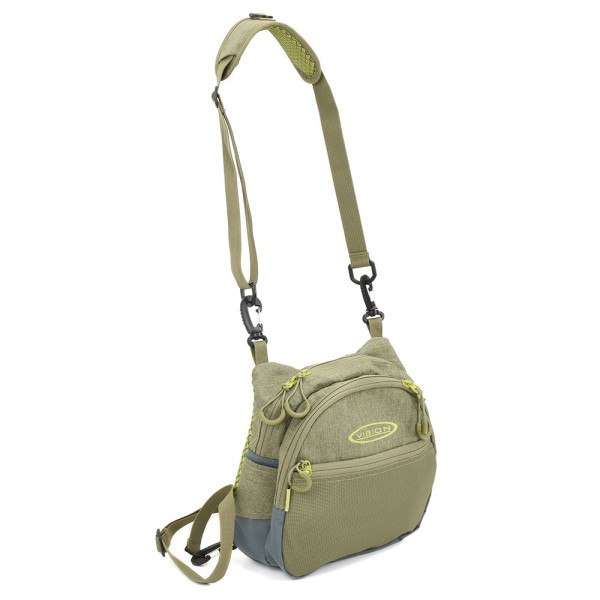 Vision Mycket Bra military green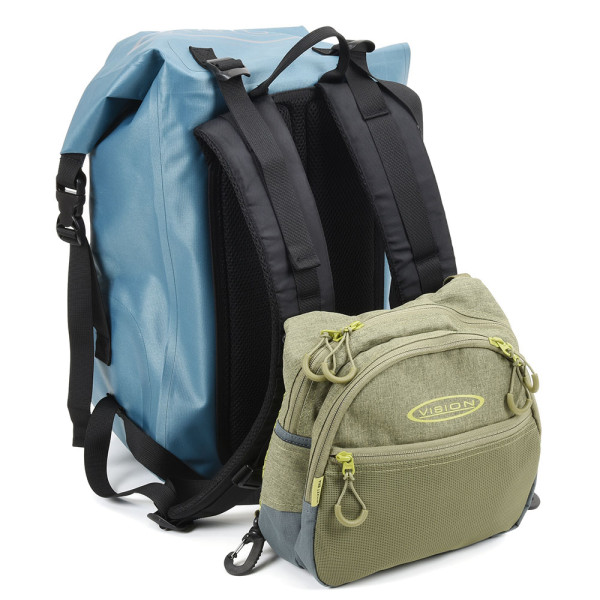 Vision Mycket Bra military green
Vision Mycket Bra military green
Those who like light, minimalist fishing will also love the Vision Mycket Bra bag.
The bag, consisting of a small backpack and a chest bag has just the right size to safely store everything important for your fishing day. Best of all, the bag won't interfere with your fishing, as it's lightweight and comfortable to carry.

The most important flies can be stored in the front chest pocket. The two large zippered pockets provide enough space to store one to two fly boxes. Another small pocket on the breast pocket offers space for leader or tippet material.

The back of the Mycket Bra is designed like a small backpack. Comfortable, soft straps with D-rings for attaching a nipper or swim prep and a D-ring for attaching a landing net via a landing net magnet on the back. The zippered pocket of the back of the Mycket Bra is generous and even a small water bottle can be stored here. A mesh pocket and the heavy-duty security strap provide additional options, such as quickly securing a rain jacket without having to stow it behind a zipper right away.

If you just want to go down to the water, you can easily separate the Mycket Bra from the backpack using the carabiners and carry the chest pocket with your favorite fly box and a little tool separately. If it is going to be a longer trip, the chest bag can also be worn on a larger, waterproof backpack such as the Vision Aqua Day or Weekend Pack. Simply click the two clips in the Mycket Bra chest pocket into the D-rings of the backpacks and the Mycket Bra chest pocket is securely fixed.
This helps immensely if you want to change flies often. Because so the large backpack does not have to be put down and opened every time.

In short: The Vision Mycket Bra is a small all-rounder among the bags, which helps you the fishing day and not only on a day trip, but in combination with an Aqua Back Pack also on larger adventures.


Details:
Strong 300D PU coated Nylon & ripstop Nylon
Multifuncitonal back pack and chest bag
Two large zippered front pockets
3 Tippet pockets in front
Large zippered mesh pocket in front
Large zippered rear pocket
D-ring for landing net on back
YKK® buckles and zippers
2 D-rings in front
Front and back parts can be easily separated (clips)
The front can be used individually or attached to waders or a back pack
Includes separate, adjustable, padded neck strap with D-loop
Includes separate, adjustable, waist strap
Color: Military Green
Note: The pictured Vision Aqua backpack is not part of the delivery.
About Vision:
Established back in 1997, the Finnish manufacturer Vision offers almost everything that you need for fly fishing. In addition to rods and reels, this impressive selection also includes wading clothes and all kinds of accessories. In fact, all Vision products have one thing in common: They combine a modern design with an outstanding value for money. Summarized, this manufacturer is known for its proven products in the mid-range price segment. In recent years, Vision also gained a great reputation for their selection of modern high-end rods.