Article successfully added.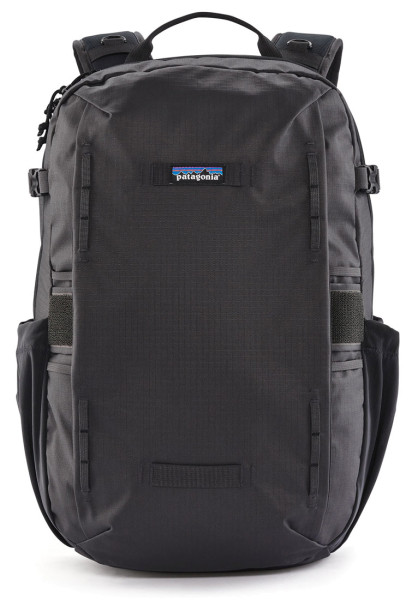 Patagonia Stealth Pack INBK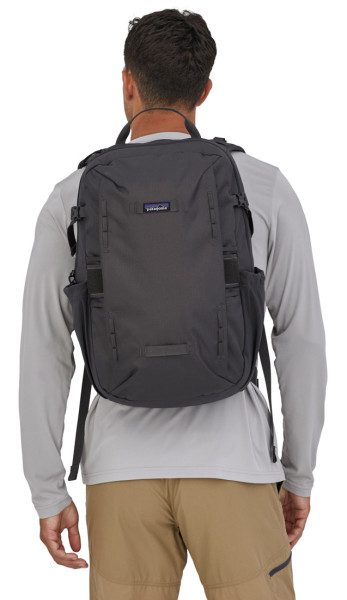 Patagonia Stealth Pack INBK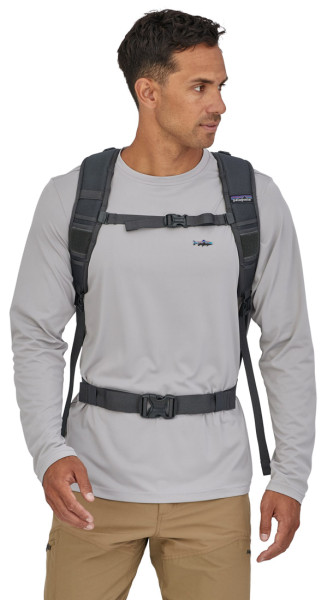 Patagonia Stealth Pack INBK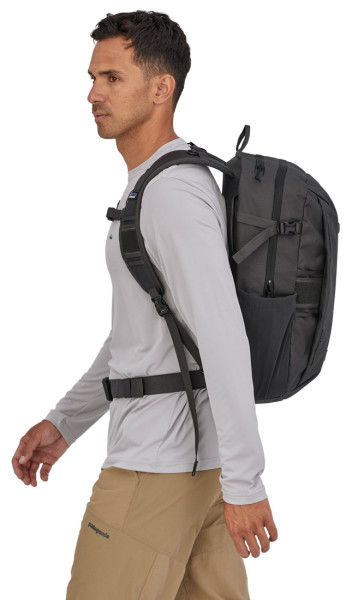 Patagonia Stealth Pack INBK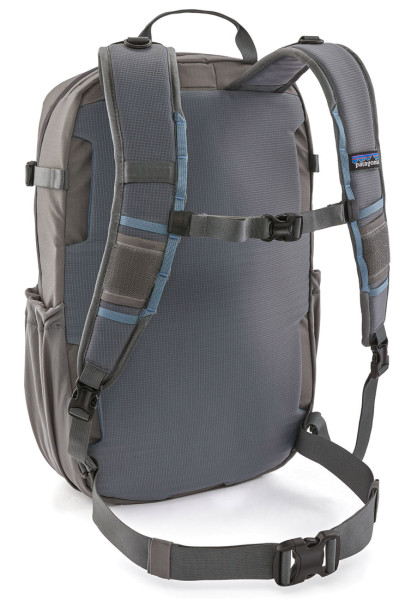 Back (different color)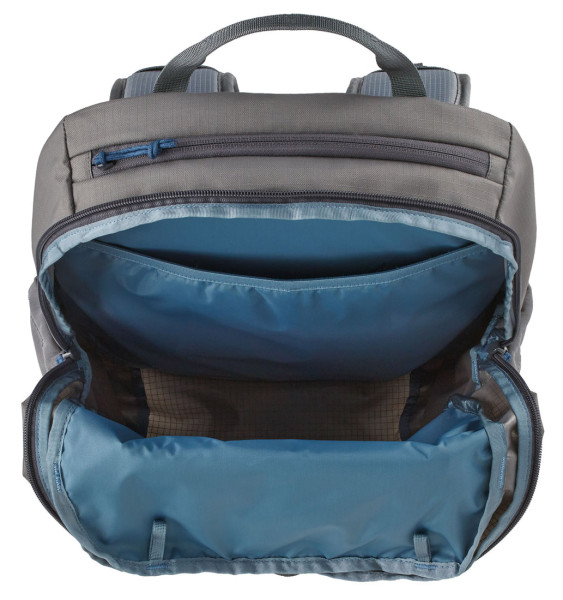 Inside (different color)
Patagonia Stealth Pack INBK
The Stealth Pack series by Patagonia is made from 100% recycled material and includes bags for fly fishers that feature extremely smart functionality.

With a capacity of 30 litres, the Stealth Pack backpack by Patagonia offers plenty of space for extended day trips on the water. In addition, the large main compartment has an integrated organiser pocket and a laptop protector, so you can also use it for everyday use or work. The long list of thoughtful features includes a removable, waterproof pocket for mobile phones or keys to keep your valuables safe from water. A quick-access exterior pocket and a top slip pocket let you store important accessories like polarized glasses. On the outside, the backpack offers several attachment points, D-rings and pockets that are arranged for intuitive use and quick access. We particularly like a magnet built into the shoulder strap, which you can fix your flies to when changing, and a landing net holder integrated into the back section.
The Stealth Pack backpack from Patagonia is ergonomically shaped and is very comfortable to wear thanks to its low weight of approx. 800g. It is quiet and designed to fit your body, so you can enjoy absolute freedom of movement when casting. The ultimate backpack for fly fishers made from robust ripstop fabric for extreme durability: the Patagonia Stealth Pack backpack.

Details:
Functional fishing backpack made from 100% recycled material
Capacity 30 L
Comfortable design
Padded back with landing net pocket and hydration system pocket
Adjustable shoulder straps
Multiple attachment points, D-rings and pockets for intuitive use and quick access
Integrated organiser pocket with laptop protection
Removable, waterproof pocket for mobile phones or keychain
Fair Trade™ certified
Outer fabric: 100% recycled nylon ripstop fabric with PU coating on the outside and TPU coating on the inside
Weight: 800 g
Dimensions: 51 x 32 x 20.5 cm
Colour: Ink Black (INBK)