Article successfully added.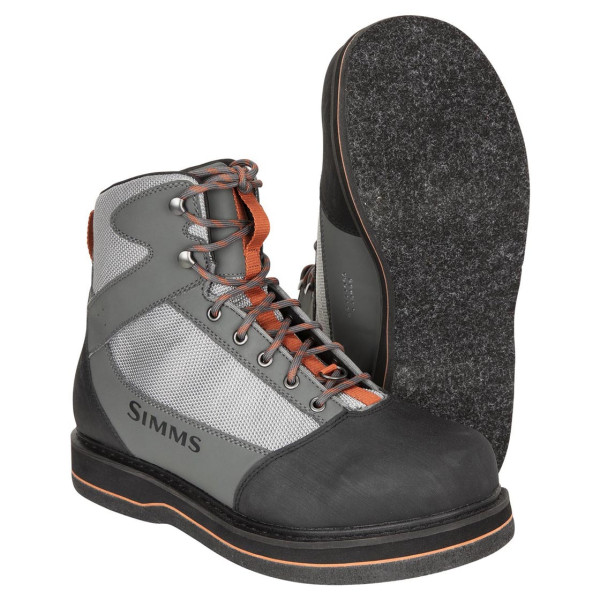 Simms Tributary Wading Boot with Felt Sole striker grey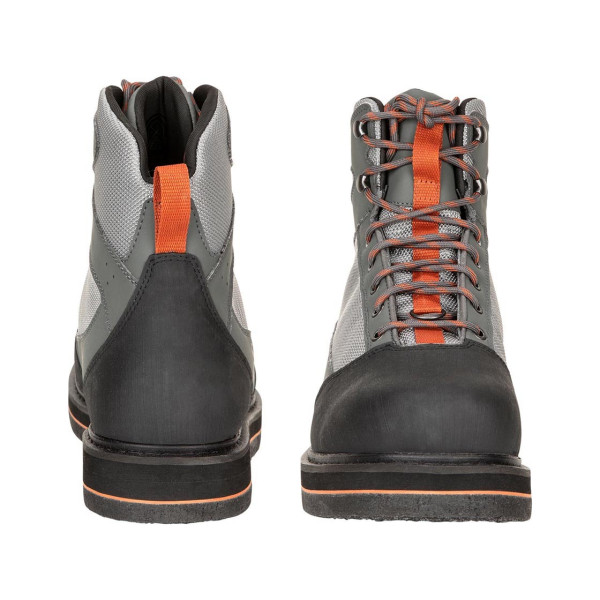 Simms Tributary Wading Boot with Felt Sole striker grey
Simms Tributary Wading Boot with Felt Sole striker grey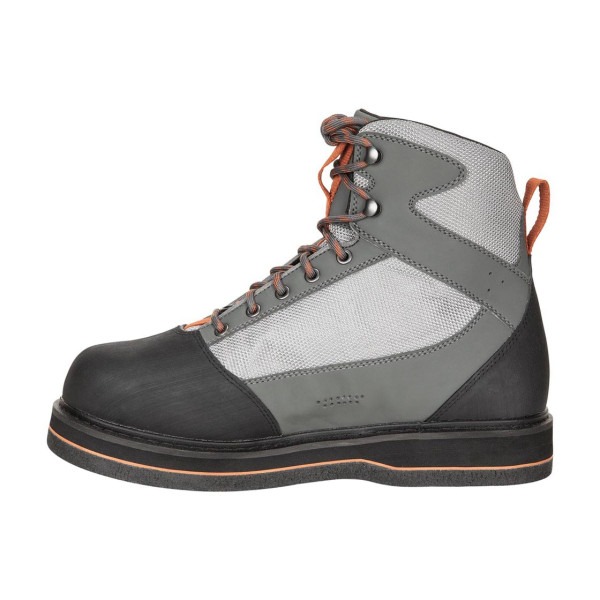 Simms Tributary Wading Boot with Felt Sole striker grey
Simms Tributary Wading Boot with Felt Sole striker grey
The Simms brand stands for high-quality waders with practical design, first-class workmanship and excellent durability - and this will not change in the future. But one thing has ultimately changed with the introduction of the latest Tributary series: The entry into the unique world of Simms is not only more affordable, but now even more thoughtfully designed, comfortable, lighter and at the same time even more durable - and with a truly unsurpassed price-performance ratio!
With the newly revised Tributary Boot, Simms presents a very appealing wading shoe of which the design is strongly reminiscent of the company's top models. Therefore, its well thought-out and proven construction testifies to the years of experience of this American household brand when it comes to technical wading equipment. The Tributary Boot has a lot to offer in terms of durability. The mesh outer material makes the boot pleasantly light, but thanks to the scratch-resistant rubber reinforcement in the stressed areas, you can comfortably take on any trail, no matter how rocky or steep. Thanks to a sole construction reinforced with ESS plates, a robust rubber cap in the front area and corrosion-resistant hardware, it will accompany you on countless tours into the wild. Since a snug fit is essential for safe wading, the Tributary Boot not only offers you premium comfort, but the all-new neoprene lining not only makes the boot more comfortable, while providing an even more secure grip - in the water and on land!
Like the entire Tributary series, this extremely successful shoe sets the bar pretty high in the lower price segment. That's why the designers at Simms have undoubtedly succeeded in designing a reliable wading boot that is also very attractive in terms of price and technology: the new Tributary Boot - the perfect introduction to the world of Simms!
Details:
Reliable wading shoe with a first-class price-performance ratio.
Durable faux leather and mesh exterior with extra scratch-resistant rubber reinforcements in high-wear areas
Corrosion-resistant hardware and abrasion-resistant material for excellent durability and carefree use in salt water
Rugged rubber front cap for superior abrasion resistance
Neoprene lining on the entire inside of the shoe allows easy on and off and provides excellent comfort
ESS plates reinforced sole construction
Choice of Simms non-slip rubber outsole or high quality 12mm felt outsole
Drainage holes allow water to escape
Fully-gusseted tongue helps prevent debris from getting inside
Soles have slots for spikes (not included)
Even lighter than the previous model
Colour: Striker Grey
Notice:
The Simms Tributary wading shoe runs small. Therefore, be sure to select one size larger! If you are unsure of your size, you can enter your normal street shoe size above. We will then find the right size for you.
SIZING GUIDE
Find your regular shoe size or the foot length in cm in the right-hand columns and order the corresponding US size in the first column.
| US size | UK size | EUR size | Foot length in cm |
| --- | --- | --- | --- |
| 5 | 4 | 38 | 23 |
| 6 | 5 | 39 | 24 |
| 7 | 6 | 40 | 25 |
| 8 | 7 | 41 | 26 |
| 9 | 8 | 42 | 27 |
| 10 | 9 | 43 | 28 |
| 11 | 10 | 44 | 29 |
| 12 | 11 | 45 | 30 |
| 13 | 12 | 46 | 31 |
| 14 | 13 | 47 | 32 |
| 15 | 14 | 48 | 33 |