Article successfully added.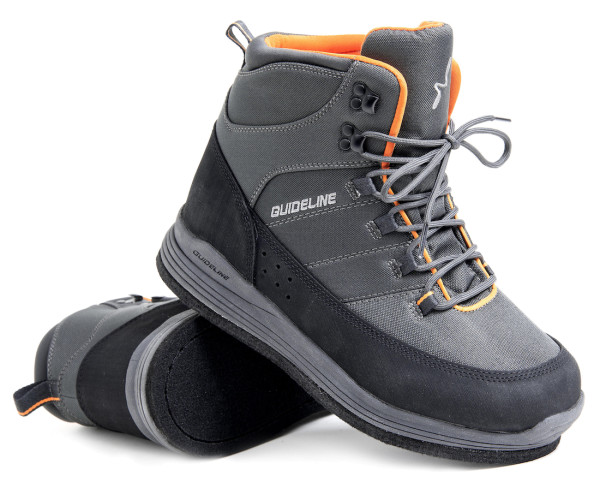 Guideline Laxa 3.0 wading boot with felt sole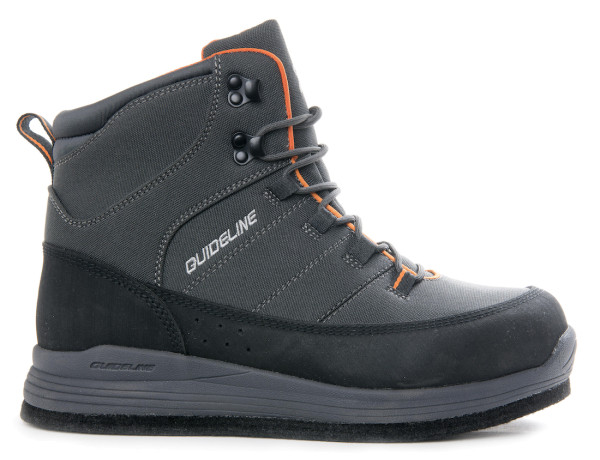 Guideline Laxa 3.0 wading boot with felt sole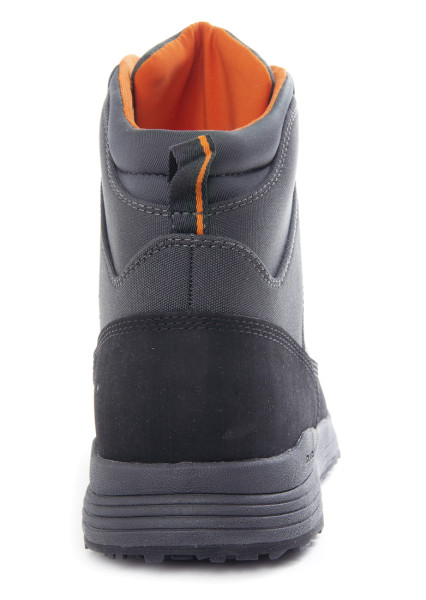 Guideline Laxa 3.0 wading boot with felt sole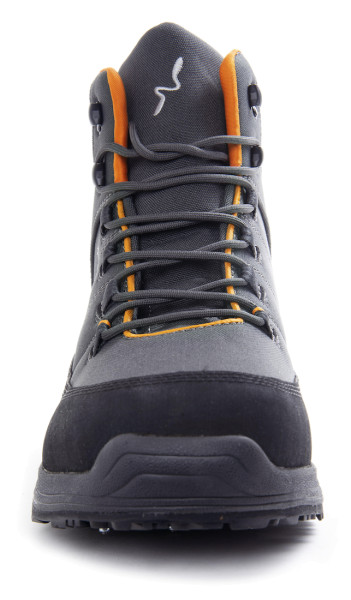 Guideline Laxa 3.0 wading boot with felt sole
Not sure what size to buy? No worries! Specify your "Street shoe size" down here and we'll check the selected size. If necessary we'll choose the perfect size for you.

Prices incl. VAT plus shipping costs
Guideline Laxa 3.0 wading boot with felt sole
The 3.0 version of the extremely popular Laxa wading boot from Guideline again offers everything for which its predecessors were known - and moreover much more. Thus, this modern wading shoe once again inspires with a successful design and an excellent price-performance ratio!
The version 3.0 of the newly developed, comfortable Guideline Laxa 3.0 wading boot has an upper made of durable 900D polyester material. This material ensures that the shoe is extremely robust. In addition, heavily used areas have been reinforced so that a long life is guaranteed, even after contact with sharp stones or other obstacles. The 3.0 Laxa shoe has a newly developed mid-sole, which supports the foot immensely and also make long days on or in the water extremely comfortable - hardly distinguishable from a hiking shoe.
In addition, it is completely PFC-free and it has no DWR coatings for the benefit of the environment - a really impressive feature that we are particularly pleased with. In addition, the interior construction is made of closed-cell foam and absorbs virtually no water. This also ensures that the shoe is extremely lightweight when wet, making it a perfect companion for long tours and travel. The areas of the heel and toes are also reinforced, so that the shoe retains its shape even under water pressure. This is an important plus for comfort, but especially better heat retention on cold days. Last but not least, its extremely slip-resistant and high-quality felt sole ensures a secure grip on slippery and slippery surfaces, which is completely stitched to the midsole and cannot come loose. The felt sole is the first choice for many anglers on wet stones, both in the river and on the coast.
Without a doubt, this is a successful new edition of a proven Guideline classic: the new, extremely lightweight Laxa 3.0 with stylish design, great new developments and a classic color!

Details:
Lightweight and extremely comfortable wading boot
Extremely non-slip, high-quality felt sole for a secure grip on slippery and slippery surfaces - additionally stitched for first-class durability!
Supportive midsole, for best comfort
Ergonomic fit with comfortable lining
Shank reinforcements in selected places for a secure hold of the foot
Reinforced front and heel areas for stable heat retention
Abrasion resistant 900D polyester material on the outside
Completely PFC-free and no DWR coatings for the benefit of the environment!
Loops for easy on and off
Drainage holes on the outside of the shoe
Weight: 1095g in US size 10
Color: gray
Tip: To maximize the grip of a felt sole and minimize unnecessary wear on roads or similar surfaces, the use of spikes can help. The spikes provide a particularly good grip on different structures and relieve the felt sole on normal paths when you don't need it. This increases the life of the felt sole and you can wade and fish longer, safer!
About Guideline:
The Scandinavian cult brand Guideline offers almost everything that you need for fly fishing. In addition to modern rods and reels, this impressive selection also includes high-quality wading clothes and all kinds of accessories. In fact, all Guideline products have one thing in common: They combine a practice-oriented design with an outstanding value for money. This applies for all price levels – from entry-level to premium models. Furthermore, Guideline places great emphasis on sustainability, which leads to eco-friendly production methods and an inspiring company philosophy.
SIZING GUIDE
Find your regular shoe size or the foot length in cm in the right-hand columns and order the corresponding US size in the first column.
| US size | UK size | EUR size | Foot length in cm |
| --- | --- | --- | --- |
| 6 | 5 | 39 | 24 |
| 7 | 6 | 40 | 25 |
| 8 | 7 | 41 | 26 |
| 9 | 8 | 42 | 27 |
| 10 | 9 | 43 | 28 |
| 11 | 10 | 44 | 29 |
| 12 | 11 | 45 | 30 |
| 13 | 12 | 46 | 31 |
| 14 | 13 | 47 | 32 |
| 15 | 14 | 48 | 33 |