Article successfully added.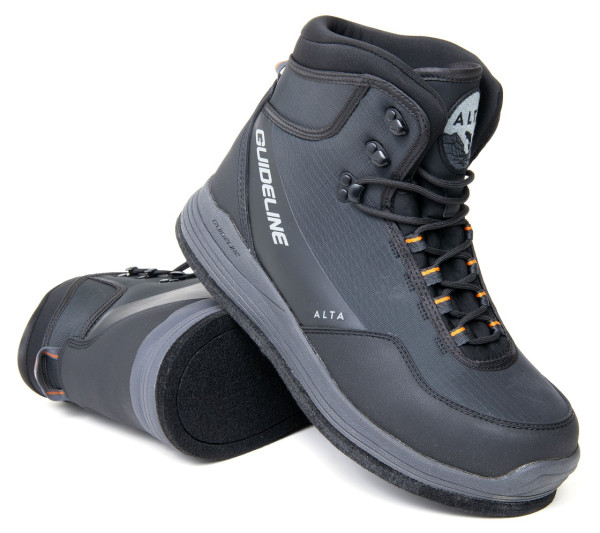 Guideline Alta NGx Wading Boot Felt Sole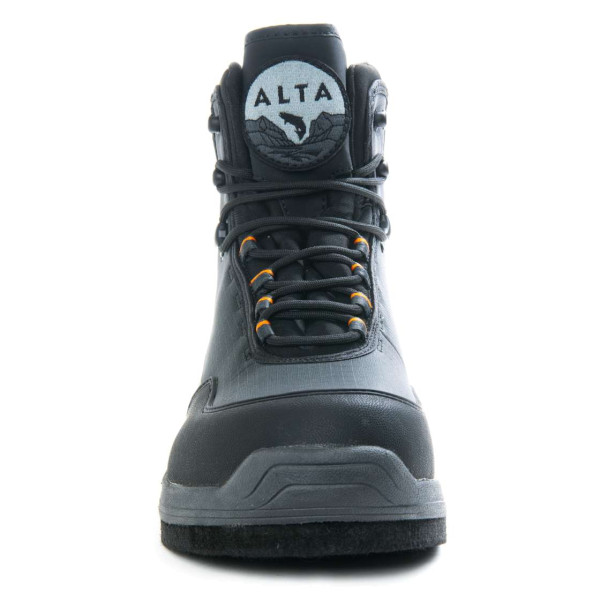 Guideline Alta NGx Wading Boot Felt Sole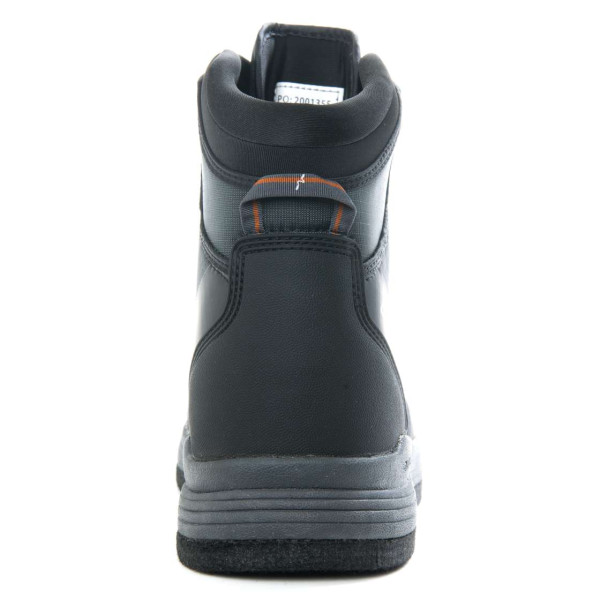 Guideline Alta NGx Wading Boot Felt Sole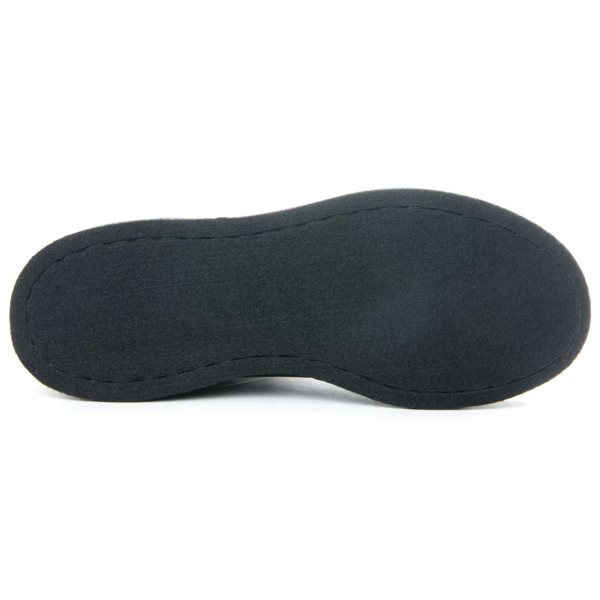 Guideline Alta NGx Wading Boot Felt Sole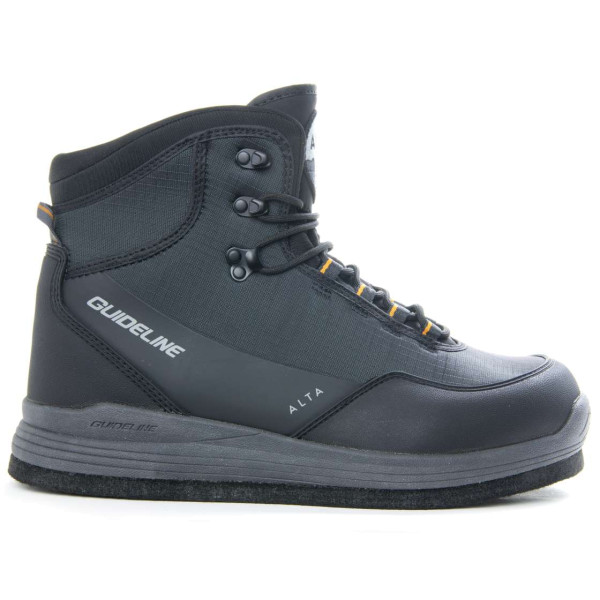 Guideline Alta NGx Wading Boot Felt Sole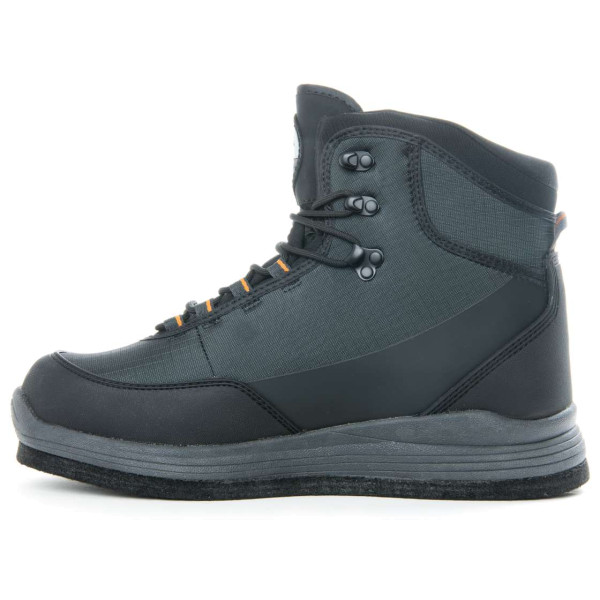 Guideline Alta NGx Wading Boot Felt Sole
Guideline Alta NGx Wading Boot Felt Sole
Not sure what size to buy? No worries! Specify your "Street shoe size" down here and we'll check the selected size. If necessary we'll choose the perfect size for you.

Prices incl. VAT plus shipping costs
Guideline Alta NGx Wading Boots - Felt Sole
With its Alta NGx wading boot Guideline Felt Sole goes a step further and makes the popular model even better. They did not only focus on the environmental compatibility of the shoe, but also the performance, the high-quality and the sporty-light design were particularly important to Guideline. The result was a great wading shoe that is particularly light and comfortable to wear over a long day of fishing, without compromising on durability.
The outer material of the boot, made from 72% recycled material, is not only an absolute plus for the sustainability, but also convinces with extreme durability. Thanks to the rubber-reinforced areas in the front and at the heel, the shoe is very robust and durable despite its light weight. And due to the good fit the shoe nestles comfortably against the foot even on long marches. In addition, the wearing comfort is supported by the pleasant padding of closed cell material, which not only provides comfort when worn, but also absorbs particularly little water, which allows the shoe to maintain its light weight even when wet.
The NGx wading boot takes you further, because the best fishing spots are mostly located in difficult to reach places. The extra stitched and thus double durable felt sole ensures a secure grip on particularly slippery stones - whether on land or in the water. Perfect for the most difficult wading spots.
The Guideline Alta NGx Felt Sole is perfect for those who want light footwear in rough terrain. A rugged and durable wading shoe, with great fit and more than fair value for money.
Details:
Extra lightweight and sporty wading shoe with athletic fit for long days of fishing
Comfortable padding and minimal water absorption due to closed cell material
Partly recycled and robust outer fabric for long durability
Extra robust due to additional rubber reinforcement in the heel and front area
No usage of C0 fluorocarbon for special protection of water ecosystems
Fantastic non-slip felt sole for secure grip on slippery rocks - additionally stitched for premium durability
Oeko-Tex and bluesign certified
Easy attachment of studs
Color: Graphite
Weight per pair: approx. 1170 g (size US 10)
Tip: To maximize the grip of a felt sole and minimize unnecessary wear on roads or similar surfaces, the use of spikes can help. The spikes provide a particularly good grip on different structures and relieve the felt sole on normal paths when you don't need it. This increases the life of the felt sole and you can wade and fish longer, safer!
About Guideline:
The Scandinavian cult brand Guideline offers almost everything that you need for fly fishing. In addition to modern rods and reels, this impressive selection also includes high-quality wading clothes and all kinds of accessories. In fact, all Guideline products have one thing in common: They combine a practice-oriented design with an outstanding value for money. This applies for all price levels – from entry-level to premium models. Furthermore, Guideline places great emphasis on sustainability, which leads to eco-friendly production methods and an inspiring company philosophy.
SIZING GUIDE
Find your regular shoe size or the foot length in cm in the right-hand columns and order the corresponding US size in the first column.
| US size | UK size | EUR size | Foot length in cm |
| --- | --- | --- | --- |
| 9 | 8 | 42 | 27 |
| 10 | 9 | 43 | 28 |
| 11 | 10 | 44 | 29 |
| 12 | 11 | 45 | 30 |
| 13 | 12 | 46 | 31 |
| 14 | 13 | 47 | 32 |