Article successfully added.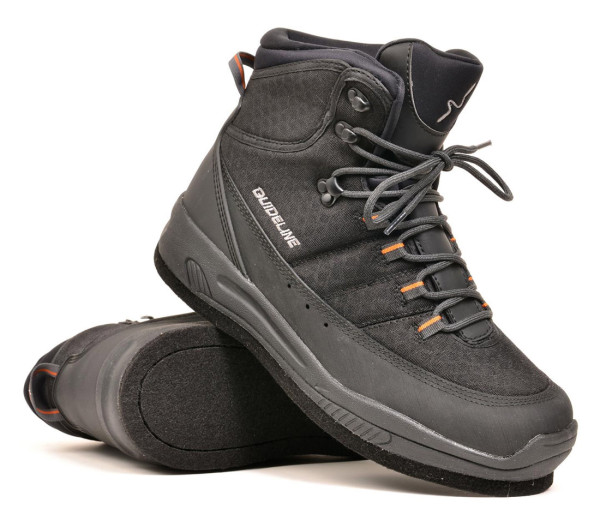 Back in
stock
Guideline Alta 2.0 Wading Boots - Felt Sole

Back in
stock
Guideline Alta 2.0 Wading Boots - Felt Sole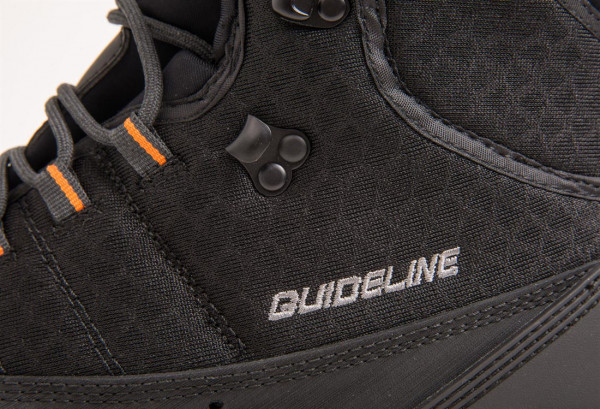 Back in
stock
Guideline Alta 2.0 Wading Boots - Felt Sole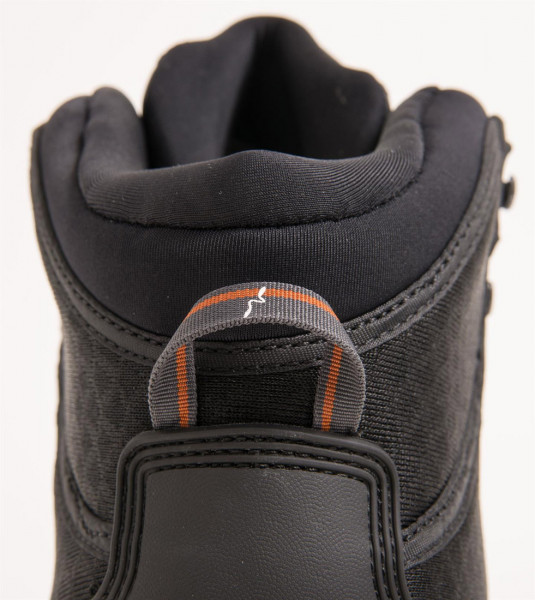 Back in
stock
Guideline Alta 2.0 Wading Boots - Felt Sole
Not sure what size to buy? No worries! Specify your "Street shoe size" down here and we'll check the selected size. If necessary we'll choose the perfect size for you.

was

€210.00 *

(29.05% Saved)
€149.00 *
Prices incl. VAT plus shipping costs
15% EXTRA on Sale Products (Spring Cleaning)

Deal valid until 10.04.2023 and while stocks last. The extra discount will be displayed in your Basket.
*1
*1 Offer valid until 11/04/2023
Guideline Alta 2.0 Wading Boots - Felt Sole
With the lightweight Alta 2.0 Wading Boots, the Scandinavian manufacturer Guideline makes one thing very clear: The days of clunky wading boots are over! This state-of-the-art shoe belongs to a new generation of sporty wading boots, which are undoubtedly reminiscent of a comfortable trekking boot - both visually and in terms of wearing comfort.
The impressive performance of this wading boot is based on three key factors: an athletic design, quality materials, and first-class craftsmanship. In this case, heavily used areas have additional reinforcements, which produces an excellent service life. Thus, the highly comfortable Alta 2.0 Wading Boots will accompany you on fishing trips for years to come! In addition, the boots are completely PFC-free and have no DWR coating - a true testament to their environmentally friendly design; an impressive feature that we are particularly pleased with. The materials of this boot absorb almost no water, helping maintain their lightweight feel even after being fully submerged in water. Last but not least, the high-quality felt sole is extremely slip-resistant and provides a secure grip on smooth and slippery surfaces - in the water or on land!
In short, the Guideline Alta 2.0 Wading Boot is the ideal choice for those who like a lightweight boot without sacrificing comfort, safety, or durability!
Details:
Lightweight wading boots of the highest quality - extremely comfortable and equally durable!
Athletic lightweight design with a non-bulky fit for all-day comfort and long hikes
Extremely non-slip, high-quality felt sole for a secure grip on smooth and slippery surfaces - additional support sewn in for first-class durability!
Multi-layer sole design for maximum comfort and minimal fatigue
Ergonomically designed tongue with neoprene lining - creates comfortable padding and distributes the pressure evenly on the foot to prevent fatigue
Wide last for a comfortable fit of the neoprene wading sock and foot
Shank reinforcements at selected points for extra support of the foot
Closed-cell materials to prevent water absorption
Highly durable nylon mesh on the outside for superior durability in everyday use
Completely PFC-free and no DWR coatings for the benefit of the environment!
Heel loops for easy on and off
Drain holes on the outside of the boots help quickly evacuate water
Weight Per Pair: approx. 1096g (size 10) - ideal for air travel to save critical weight
About Guideline:
The Scandinavian cult brand Guideline offers almost everything that you need for fly fishing. In addition to modern rods and reels, this impressive selection also includes high-quality wading clothes and all kinds of accessories. In fact, all Guideline products have one thing in common: They combine a practice-oriented design with an outstanding value for money. This applies for all price levels – from entry-level to premium models. Furthermore, Guideline places great emphasis on sustainability, which leads to eco-friendly production methods and an inspiring company philosophy.
SIZING GUIDE
Find your regular shoe size or the foot length in cm in the right-hand columns and order the corresponding US size in the first column.
| US size | UK size | EUR size | Foot length in cm |
| --- | --- | --- | --- |
| 6 | 5 | 39 | 24 |
| 7 | 6 | 40 | 25 |
| 8 | 7 | 41 | 26 |
| 9 | 8 | 42 | 27 |
| 10 | 9 | 43 | 28 |
| 11 | 10 | 44 | 29 |
| 12 | 11 | 45 | 30 |
| 13 | 12 | 46 | 31 |
| 14 | 13 | 47 | 32 |
| 15 | 14 | 48 | 33 |