Article successfully added.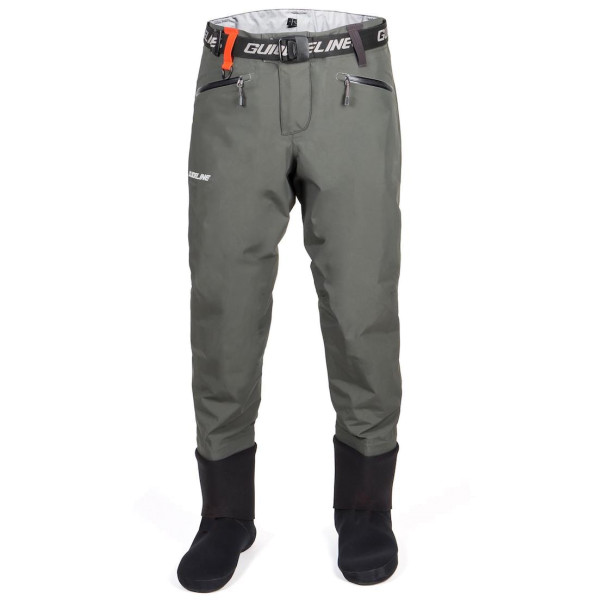 Back in
stock
Guideline Laxa Waist Waders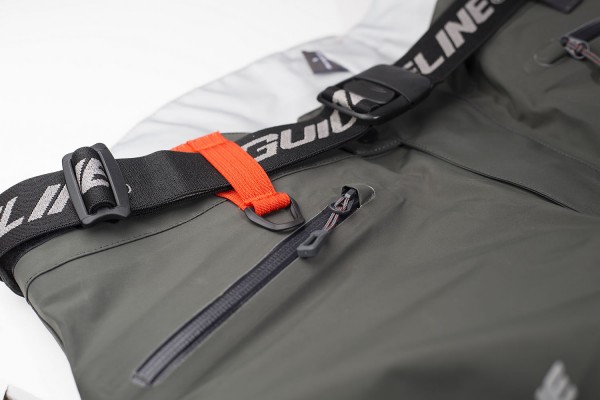 Back in
stock
Guideline Laxa Waist Waders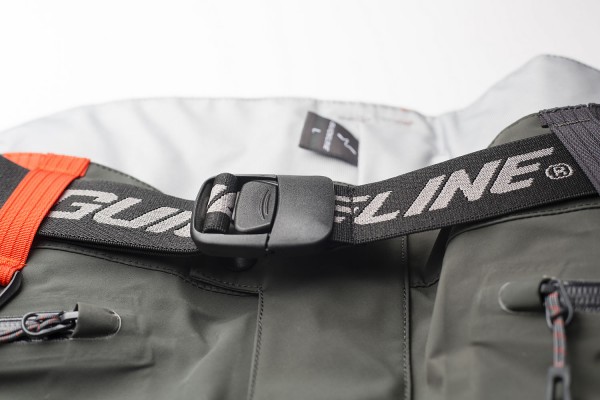 Back in
stock
Guideline Laxa Waist Waders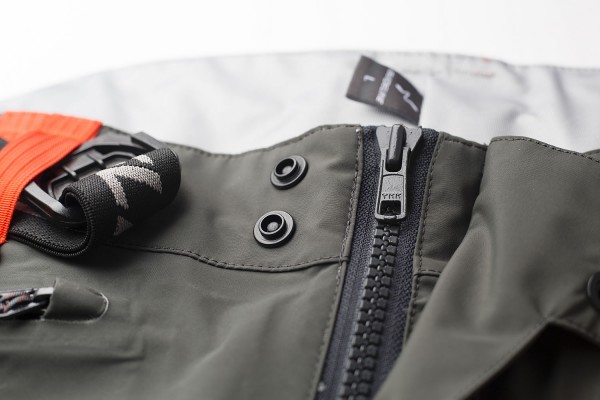 Back in
stock
Guideline Laxa Waist Waders
Not sure what size to buy? No worries! Specify your "Body measurements" down here and we'll check the selected size. If necessary we'll choose the perfect size for you.

was

€329.90 *

(39.68% Saved)
€199.00 *
Prices incl. VAT plus shipping costs
Guideline Laxa Waist Waders
Finally! Guideline introduces a waist version of the very popular Laxa Waders. They feature a new cut for an improved fit and are made from a strong 3-layer Nylon Taslan fabric. These comfortable waders are waterproof up to a pressure of 20,000 mm/psi and highly breathable with a moisture transportation rating of 3,000 g/qm/24 hrs. Additional nylon fibers in the material add extra strength and durability.
The exclusive Sidewinder™ design by Guideline offers a great fit with fewer strategically placed seams and pre-shaped legs, which eliminate the rubbing of seams between the legs - one of the most common places seems typically fail. Thanks to the front fly zipper, which is backed by a waterproof protective fabric-wedge, you can easily put the Laxa waders on and take them off at the end of the day. Also, a huge advantage when it's time for a bathroom break. Flexible and strong neoprene gravel guards with metal hooks make sure that no gravel or sand enters your wading boots causing wear on the high-density neoprene booties. On the front, these waist-high waders are equipped with two horizontal water-resistant pockets with a zipper. Your tools can be attached to a D-ring or to the adjustable neoprene wading belt. The adjustable and elastic waist area is cut higher.
Laxa Waist Waders offer great comfort on warm days and are a great choice for when traveling requires lightweight gear (just 880g, size L). If you also love fly fishing because of the minimalistic approach and you don't need to wade deep, these might be your new favorite waders!
Details:
3-layer Waist-high Waders
Waterproof Rating: 20,000 mm
Breathability Rating: 3,000g / qm / 24h
Sidewinder™ Design
2 zippered front pockets
Adjustable Neoprene Belt
Neoprene Gravel Guards
D-Ring
Material: 3-layer 100% Nylon Taslan with dyed and PU laminated finish
Color: moss green
Weight: 880 g (size L)
SIZING GUIDE
Please note that the measures in the chart are of your own body, NOT of the waders itself.
| Size | A | B | C | D |
| --- | --- | --- | --- | --- |
| XS | 74 - 80 cm | 82 - 88 cm | 80 - 82 cm | 24,2 cm |
| S | 81 - 87 cm | 89 - 95 cm | 84 - 86 cm | 25,2 cm |
| M | 88 - 94 cm | 96 - 102 cm | 84 - 86 cm | 27,7 cm |
| L | 95 - 101 cm | 103 - 109 cm | 86 - 88 cm | 28,7 cm |
| XL | 102 - 108 cm | 110 - 116 cm | 88 - 90 cm | 29,7 cm |
| XXL | 109 - 115 cm | 117 - 122 cm | 90 - 92 cm | 30,7 cm |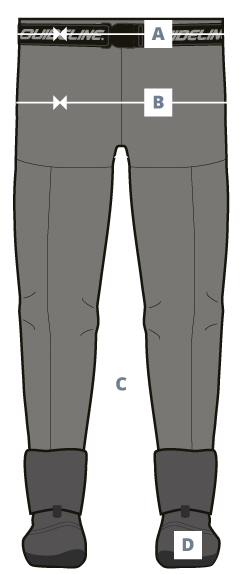 A = Waist
B = Seat
C = Inseam, chest to floor
D = Foot Length