Article successfully added.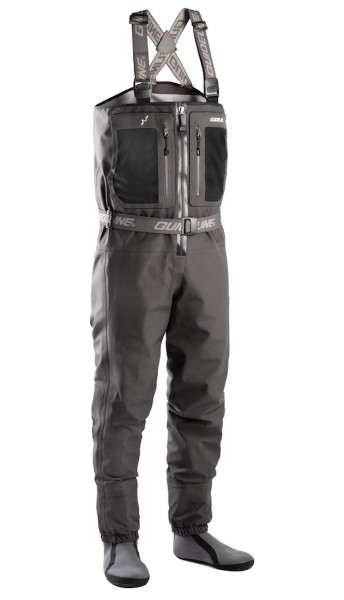 Guideline Laxa 2.0 Zip Waders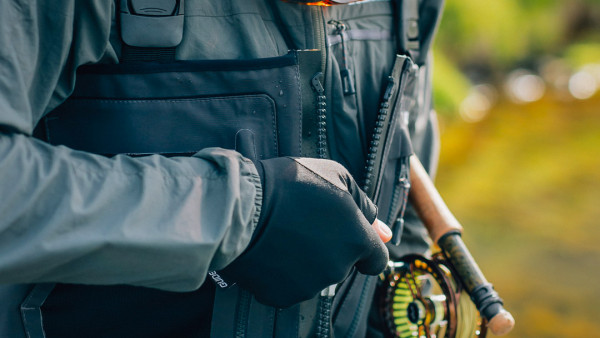 Guideline Laxa 2.0 Zip Waders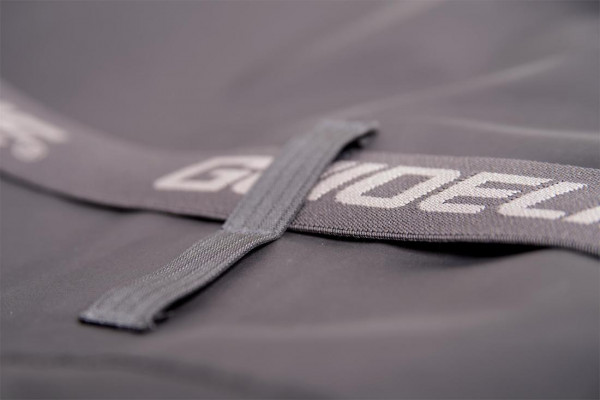 Guideline Laxa 2.0 Zip Waders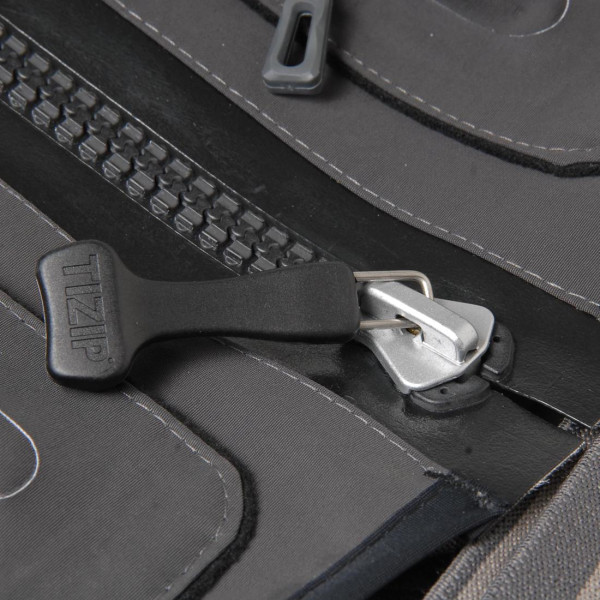 Guideline Laxa 2.0 Zip Waders
Not sure what size to buy? No worries! Specify your "Body measurements" down here and we'll check the selected size. If necessary we'll choose the perfect size for you.

Prices incl. VAT plus shipping costs
Guideline Laxa 2.0 Zip Waders
The Guideline Laxa 2.0 ZIP has all the features we expect from a modern wader and still offers the best possible value for money. The highlights of this series include the particularly hard-wearing 4-layer nylon fabric, a PFOA-free surface treatment and, of course, the patented Sidewinder™ design. The waterproof TIZIP® Master Seal front zip is particularly interesting. It offers maximum flexibility and makes it easier to put on and take off the waders. The zip is absolutely reliable and, in our view, offers a big plus in terms of comfort.
Laxa 2.0 Waders are manufactured from a strong, 4-layer Nylon fabric with a 20,000mm waterproof rating and 5000g/m2/24hrs of breathability. An environmentally friendly PFOA free DWR surface treatment repels both dirt and water from the outer shell. Inseams on the waders are eliminated by Guideline's Sidewinder™ design, which also gives good articulation and a comfortable fit. Positioned high on the chest, are two large chest pockets with vertical zippers and mesh fronts. Behind the pockets, you'll find fleece-lined hand warmer pockets for those extra cold days.
Adjustable suspenders, a rear belt loop with dual heights, and elastic adjustable wader belt with a quick-release buckle ensure a good fit. The lower legs have extra-durable, heavy fabric gravel guards with rubber reinforced stretch cuffs. The custom cut high-density neoprene booties have a comfortable fit due to the anatomical, left/right shaped design.
The Laxa 2.0 is a true price-performance-winner and comes with all the features you're looking for. We're sure that the ZIP version will be even more popular on the rivers and coasts across Europe than the previous model.
Details:
Breathable Waders with 4-layer Nylon Taslan fabric
TIZIP® Master Seal zipper
Waterproof Rating: 20,000mm
Breathability Rating: 5000g / m2 / 24hrs
Two large front pockets with vertical zipper
Two hand warmer pockets with fleece lining
Tough, elastic wading belt with quick-release buckle
Three belt loops with optional height choice
Adjustable suspenders
Gravel guards with rubber reinforced stretch cuffs
Anatomically shaped neoprene booties
Made in South Korea
Color: Granite Gray
SIZING GUIDE
Please note that the measures in the chart are of your own body, NOT of the waders itself.
| Size | A | B | C | D | E | F |
| --- | --- | --- | --- | --- | --- | --- |
| XS | 81 - 87 cm | 74 - 80 cm | 82 - 88 cm | 125 cm | 80 - 82 cm | 24,2 cm |
| S | 88 - 94 cm | 81 - 87 cm | 89 - 95 cm | 127 cm | 84 - 86 cm | 25,2 cm |
| M | 95 - 101 cm | 88 - 94 cm | 96 - 102 cm | 134 cm | 84 - 86 cm | 27,7 cm |
| MS | 95 - 101 cm | 88 - 94 cm | 96 - 102 cm | 128 cm | 79 - 81 cm | 27,7 cm |
| MK | 102 - 108 cm | 95 - 101 cm | 103 - 109 cm | 134 cm | 84 - 86 cm | 27,7 cm |
| ML | 95 - 101 cm | 88 - 94 cm | 96 - 102 cm | 140 cm | 89 - 91 cm | 27,7 cm |
| L | 102 - 108 cm | 95 - 101 cm | 103 - 109 cm | 140 cm | 86 - 88 cm | 28,7 cm |
| LL | 102 - 108 cm | 95 - 101 cm | 103 - 109 cm | 146 cm | 91 - 93 cm | 28,7 cm |
| XL | 109 - 115 cm | 102 - 108 cm | 110 - 116 cm | 145 cm | 88 - 90 cm | 29,7 cm |
| XXL | 116 - 122 cm | 109 - 115 cm | 117 - 122 cm | 147 cm | 90 - 92 cm | 30,7 cm |
| 3XL | 122 - 128 cm | 116 - 122 cm | 123 - 128 cm | 152 cm | 92 - 94 cm | 31,7 cm |

A = Chest
B = Waist
C = Seat
D = Outseam, chest to floor
E = Inseam, crotch to floor
F = Foot Length