Article successfully added.

Guideline Alta Sonic TiZip Waders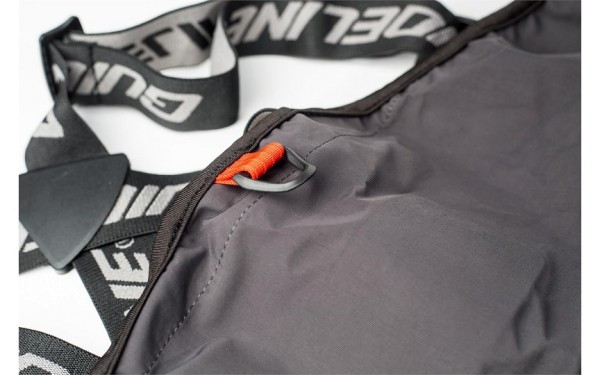 Guideline Alta Sonic TiZip Waders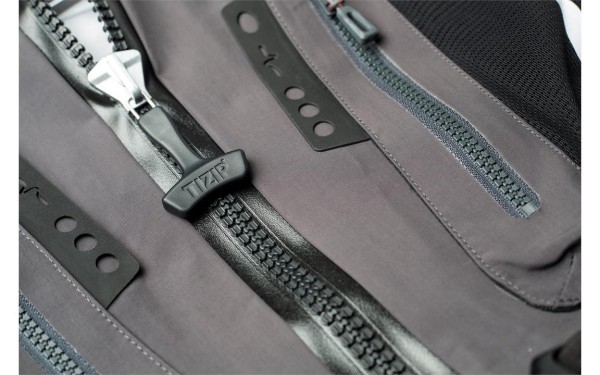 Guideline Alta Sonic TiZip Waders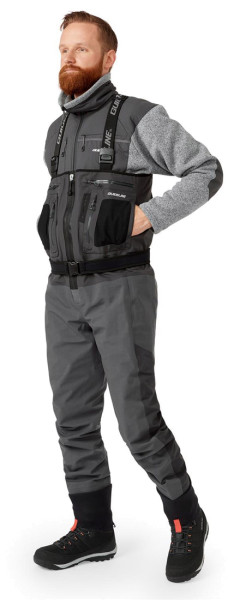 Guideline Alta Sonic TiZip Waders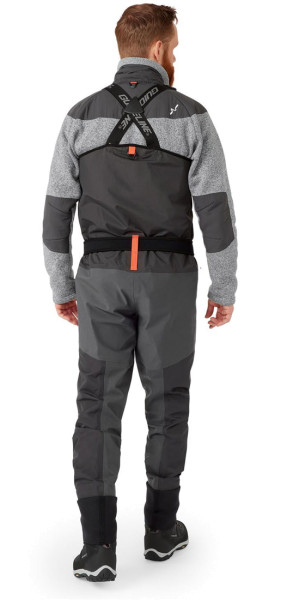 Guideline Alta Sonic TiZip Waders
Guideline Alta Sonic TiZip Waders
Not sure what size to buy? No worries! Specify your "Body measurements" down here and we'll check the selected size. If necessary we'll choose the perfect size for you.

Prices incl. VAT plus shipping costs
Guideline Alta Sonic TiZip Waders
Guidline's Alta Sonic TiZip Waders are a top-quality set of waders that feature some of the best materials on the market and innovative manufacturing techniques, keeping you dry and warm after many hours on the water - even in the toughest conditions. Alta waders take advantage of Guideline's 'no-stitch', Ultra Sonic welding technology for all major seams, eliminating the many small holes that stitching requires. Ultra Sonic welding technology creates a super-strong, water-tight seam between the two materials. A new cut has made it possible to use two different types of Taslan Nylon fabrics, using the stronger and more wear-resistant fabric over the front and inside of the legs and in the seat area, while keeping less critical wear-zones lighter with the second fabric. The cut still eliminates seams from the inside leg, while maintaining great fit and freedom of movement.
For the waterproof main zipper, a tough TiZip (Made in Germany) is used, which offers superior flexibility and strength. Two horizontal pockets hold large fly boxes and two additional zippered mesh pockets offer plenty of space for extra gear. Fleece-lined hand warmer pockets keep your hands warm during cold weather. On both sides of the main zipper, there are vertical toolbars for attaching gear. Such as forceps, retractors, etc. There is a D-ring in the back of the waders for attaching a landing net or for hanging the waders up to dry. A 5mm neoprene belt holds can also securely hold tools while keeping you safe on the water. The neoprene booties have rubber reinforced taping and the flexible neoprene gravel guards sit perfectly snug without the annoying hooks that catch on your line rather than keeping the gravel guards in place - a true upgrade!
Details:
4 layer 100% Nylon Taslan with dyed and PU laminated finish offers
Waterproof Rating: 25,000mm
Breathability Rating: 7000 g / qm / 24h
2 large front pockets and 2 mesh pockets
Fleece-lined hand warmer pockets
Neoprene Belt
Neoprene Gravel Guards without keeper hooks
Color: graphite/charcoal
Weight: 1183g (size L)
SIZING GUIDE
Please note that the measures in the chart are of your own body, NOT of the waders itself.
| Size | A | B | C | D | E | F |
| --- | --- | --- | --- | --- | --- | --- |
| XS | 81 - 87 cm | 74 - 80 cm | 82 - 88 cm | 125 cm | 80 - 82 cm | 24,2 cm |
| S | 88 - 94 cm | 81 - 87 cm | 89 - 95 cm | 127 cm | 84 - 86 cm | 25,2 cm |
| M | 95 - 101 cm | 88 - 94 cm | 96 - 102 cm | 134 cm | 84 - 86 cm | 27,7 cm |
| MS | 95 - 101 cm | 88 - 94 cm | 96 - 102 cm | 128 cm | 79 - 81 cm | 27,7 cm |
| MK | 102 - 108 cm | 95 - 101 cm | 103 - 109 cm | 134 cm | 84 - 86 cm | 27,7 cm |
| ML | 95 - 101 cm | 88 - 94 cm | 96 - 102 cm | 140 cm | 89 - 91 cm | 27,7 cm |
| MLL | 95 - 105 cm | 88 - 100 cm | 96 - 106 cm | 157 cm | 90 - 98 cm | 30,7 cm |
| L | 102 - 108 cm | 95 - 101 cm | 103 - 109 cm | 140 cm | 86 - 88 cm | 28,7 cm |
| LS | 102 - 108 cm | 95 - 101 cm | 103 - 109 cm | 133 cm | 81 - 83 cm | 28,7 cm |
| LK | 109 - 115 cm | 102 - 108 cm | 110 - 116 cm | 140 cm | 86 - 88 cm | 28,7 cm |
| LL | 102 - 108 cm | 95 - 101 cm | 103 - 109 cm | 146 cm | 91 - 93 cm | 28,7 cm |
| LLL | 100 - 110 cm | 95 - 104 cm | 101 - 111 cm | 157 cm | 90 - 98 cm | 30,7 cm |
| XL | 109 - 115 cm | 102 - 108 cm | 110 - 116 cm | 145 cm | 88 - 90 cm | 29,7 cm |
| XLL | 109 - 120 cm | 100 - 112 cm | 110 - 121 cm | 157 cm | 90 - 98 cm | 31,7 cm |
| XLK | 116 - 122 cm | 109 - 115 cm | 117 - 122 cm | 145 cm | 88 - 90 cm | 29,7 cm |
| XXL | 116 - 122 cm | 109 - 115 cm | 117 - 122 cm | 147 cm | 90 - 92 cm | 30,7 cm |
| 3XL | 122 - 128 cm | 116 - 122 cm | 123 - 128 cm | 152 cm | 92 - 94 cm | 31,7 cm |

A = Chest
B = Waist
C = Seat
D = Outseam, chest to floor
E = Inseam, crotch to floor
F = Foot Length